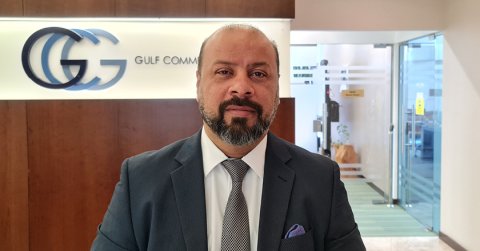 GCG Enterprise Solutions, which operates from within Ghobash Group recently announced that their Managed Print Services business-line has become the first ever recipient of the prestigious MPSA (managed print services association) certification in the Middle East.
The Managed Print Services Association (MPSA) is a US based organisation that certifies businesses engaged in the commercial sales of MPS. The global non-profit association provides education, research and best practices to help organisations actively manage and optimise their document output devices and related business processes. The MSPA owns and manages the new Managed Print Certified program, formerly known as the CompTIA Managed Print Trustmark program.
The Accreditation is designed to qualify and differentiate organisations providing MPS effectively separating organisations making a commitment to the Managed Print Services model, from those merely claiming to do so. Organisations are evaluated on the internal practices and procedures used to run their managed print business and external activities and operations they engage in with customers and prospects. This process validates the organisation's commitment to meet or exceed the best business practices the MPS industry has to officer for end-user organisations.
GCG Enterprise Solutions carries forward a lengthy legacy and track record of achievements within the region's commercial printing industry, with its growth and evolution spanning the sales of printer technology, followed by the sales of services to printers, and finally becoming a comprehensive and leading provider of Managed Print Services in the UAE. The Company is credited with contributing its expertise to many prominent projects and client wins across the government and private sector.
Commenting on the development, GCG Enterprise Solutions' Head of Presales Waleed Alawadi stated: "The MPSA validation is the culmination of decades of dedication and our focused commitment to innovation and excellence, which has enabled GCG to consistently stand apart. We share this pioneering achievement with all of our clients and partners and thank them for their continued support and patronage. They continue to inspire us to stay at the forefront of our industry".