Dubai, UAE; June 22, 2021: GELLIFY Middle East, a healthcare system integrator that builds platforms and applications integrating solutions to support digital transformation of the ecosystem, will put a spotlight on improving quality of life using the latest technologies at Arab Health 2021.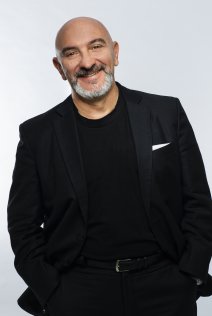 At a live conference on June 24 at 2:40pm at the Dubai World Trade Centre, Massimo Cannizzo, GELLIFY Middle East Co-founder and CEO, will demonstrate how data from various devices can enrich understanding and empower patients, medical practitioners and healthcare providers to take action. He will introduce an ecosystem integration, where a big data repository with all information from wearables, home detectors, electronic medical records can be integrated in an app and become easily accessible.
"With the convergence between traditional and new techniques related to wellbeing, healthcare has shifted to a new direction. From being a provider-centric and reactive approach, the industry has now become more human-centric where patients proactively care about their health due to increased awareness and technology adoption. We see an increased interest in health technology, proving that individuals have more access to on-demand personal health and wellness data. This is supported by Statista 2020 that recorded USD 10 Billion sales of wearable devices worldwide from 2018 to 2021. In the MENA region specifically, there is an upward trend for wearables market expecting 25% of the adult population using a wearable device by 2022", Cannizzo says.
In addition to the integration of healthcare solutions, Massimo will also share an overview of how GELLIFY innovates for a better life through smart technology and human transformation. He will touch upon new user experiences, navigation and blockchain application for telemedicine solutions; health and wellness solutions powered by artificial intelligence, which can provide users with 90% accurate vital measurements and more understanding on the multitude of data available from devices; and improving the performance of humans from psychological and physical points of view leveraging the best of technology.
To listen to Massimo's live presentation, please register to attend through this link: Arab Health 2021 registration.
GELLIFY is an international innovation hub operating across the Middle East, Italy, UK and Spain. The company manages a Venture Capital fund investe, and provides consultancy and technology solutions developed by its portfolio of 28 B2B tech startups. For more information, please visit https://www.gellify.com/middle-east/.