In a partnership aimed at expanding its celebrity token footprint to the Middle East, the Global Crypto Offering Exchange (GCOX) has signed a memorandum of understanding (MOU) with Bin Zayed International.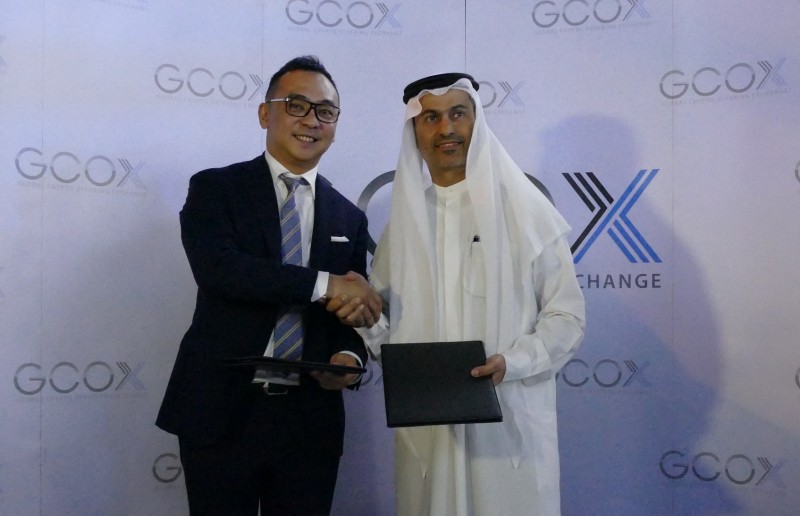 The agreement is reportedly aimed at paving way for the launch of UAE's first fully-licensed celebrity tokens crypto exchange.
In addition to meeting the growing demand for decentralised blockchain applications around the world, this new strategic partnership, which was signed during the Future Blockchain Summit in Dubai, paves the way for the launch of UAE's first fully-licensed celebrity tokens crypto exchange.
As the world's first celebrity crypto tokens exchange, GCOX enables celebrities to create, list and trade their personal crypto tokens on its very own blockchain called Acclaim. The organisation aims to bridge the gap between an entertainment industry valued at $2.2 trillion and the burgeoning blockchain crypto market, leveraging the technology to revolutionise and redefine popularity.
"With the global crypto market predicted to be worth over $6 billion by 2025, and the rate of adoption expected to grow exponentially in the coming year, the importance of capitalising on the enormous potential for growth and blockchain development cannot be understated," said Sir Dr. Jeffrey Lin, Chief Executive Officer of GCOX. "The UAE government, which announced last month that over half of all federal transactions are expected to be powered by blockchain technology by 2021, is at the forefront of this trend, making this partnership with His Highness Sheikh Khaled Bin Zayed Al Nahyan a significant milestone for us and the industry as a whole."
Sir Dr. Lin's view was echoed by His Highness Sheikh Khaled Bin Zayed Al Nahyan, who is also the Chairman of Bin Zayed International.
"Through this strategic partnership with GCOX, I am committed to push the frontiers of financial services further, accelerate the mainstream adoption of blockchain and aim to create UAE's first fully-licensed token exchange in Dubai," said Sheikh Khaled Bin Zayed Al Nahyan.
GCOX has already amassed a stellar cast of private placement investors, including the Philippines' international boxing superstar and senator Manny Pacquiao, former England football superstar Michael Owen, who is also a member of the GCOX advisory board, Lim How Teck, the Chairman of Heliconia Capital, the investment arm of Singapore's Temasek Holdings, as well as billionaire and 1999 Singapore Businessman of the Year, Tommie Goh.
GCOX's team also boasts of individuals from a variety of backgrounds, with strong business, technological and corporate pedigrees that range from finance, asset management and corporate strategy to entertainment, artists management and celebrity relations.
According to Sir Dr. Lin, blockchain marks the beginning of the new Internet of Value, which will enable anyone to exchange anything of value with others – from frequent flyer points to intellectual property.
For GCOX, this means that fans and celebrities in the UAE and across the globe will be able to interact with their favourite celebrities and stars without the need for any third-party intermediary, making interaction more personal. This in turn will incentivise fans to continue further engagement with the celebrities.
"As the widespread adoption of blockchain technology increases, the Internet of Value will expand rapidly. Establishing the region's first ever celebrity tokens crypto exchange in the UAE will generate immense value that will benefit celebrities and their fans alike, and bring vast increases in security and transaction speed," said Sheikh Khaled Bin Zayed Al Nahyan.