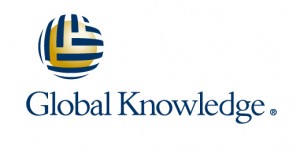 Global Knowledge has announced that it will host a BYOD roadshow  across the MEA region between February 17 and 27.
Under the heading, BYOD: A Blessing or a Curse, the free-to-attend roadshow will be conducted by Global Knowledge's BYOD (bring your own device) experts.
The show will focus on the wide range of security and management aspects that companies need to consider when allowing employees to bring their own devices into work, Global Knowledge said.
The roadshow will delve into topics such as how to adopt BYOD, how to look at BYOD from a strategic perspective and BYOD vendor solutions. These will be covered by Bahaa Salem, Emerging Markets Product Manager EMEA, Global Knowledge, and Adel Karim, Networking Product Manager MEA, Gobal Knowledge.
Technical insights into BYOD will be dealt with by Ronald Ramzy, Security Program Manager MEA, Global Knowledge, the firm said, adding that each topic will be introduced in sessions lasting throughout the day.
"We're looking forward to embarking on the upcoming BYOD roadshow, the latest in our innovative series of free roadshows hosted throughout the region," said Hesham Abdel Mohsen, Regional Marketing Manager, MEA and Emerging Markets, Global Knowledge.
"Bringing your own device, whether a phone, iPad or other gadget, is gaining increasing popularity in the workplace and thus becoming a prevalent IT, security and management issue. Our roadshow aims to give attendees significant insight into how to implement a company-wide strategy and become a BYOD workplace."
The roadshow kicks off in Riyadh, at the Marriott Hotel, on February 17, before moving to Doha's Torch Hotel on February 24. Atlantis in Dubai will provide the next venue on February 25, while the last stop will be at Cairo's Intercontinental City Stars on February 27.