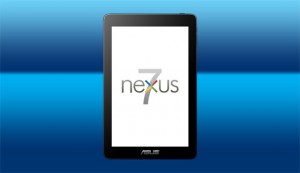 With Google's developers conference just days away, more details about a tablet with the search giant's brand expected to be announced at the event have begun to leak out.
The latest details of the device, the Nexus 7, come from an apparent training document about the slate obtained by Gizmodo Australia.
If the details in that document are accurate, it appears that the Google tablet will be positioned squarely at Amazon's Kindle Fire. According to Gizmodo, Nexus 7 will be a 7-inch tablet with low-end pricing — $199 for an 8GB version and $249 for a 16GB version. However, other sources report more aggressive pricing, such as $159 or $177.
By comparison, an 8GB Kindle Fire costs $199. While the tablet was a hot item during the holiday season, its popularity has been waning. A new version of the slate has been rumored for months, but nothing has appeared on the horizon yet. If a new model is introduced, pricing on the old model could sink to $149.
Nexus 7, which appears to be similar to a tablet displayed by Asus at this year's Consumer Electronic show, will reportedly also have a 7-inch display with a slightly higher resolution than Fire's — 1280 by 800 compared to the Amazon product's 1024 by 600.
At the heart of Nexus 7, Gizmodo reported, will be a Nvidia Quad Core Tegra 3 processor running at 1.3GHz. It will also have a GeForce 12-core graphics processor.
In addition, it will have the latest version of the Android operating system, "Jellybean" 4.1. The leaked document also says Google will be responsible for all future operating updates for the device. In its agreements with phone handset makers, the OEMs are responsible for updates, not Google, which has been a source of problems for the entire ecosystem. By comparison, Kindle Fire supports a restricted version of Android.
Nexus 7 will also supposedly have nine hours of batter life, a front-facing 1.2MP camera, 1GB of RAM, and support for NFC for Google Wallet and Android Beam.
Wireless connections through a cell phone network apparently won't be part of the Nexus 7 repertoire.
Google's decision to make a play for the low end of the tablet market could be a good one. According to one report, it's expecting to ship three million units by the end of the year. If it announces its slate this week, it'll beat Amazon's upgrade to Kindle Fire to market, and it won't be pinching Apple's turf, nor providing potential competition to Microsoft's new Surface tablet line. In addition, it'll be entering a segment of the market with a hunger for an all-purpose, low-priced tablet, a hunger, as Amazon discovered during the last holiday season can ignite high volume sales.