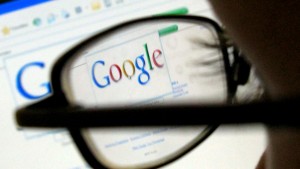 Google has staked some cash on the market for digital signatures on electronic documents with a venture capital investment in DocuSign, the companies announced yesterday.
DocuSign's technology is used by companies for signing digital invoices, business agreements and other official documents in a safe and secure way, according to the company's website. It is currently used by 20 million users who have signed more than 150 million documents and 60,000 new users join the service every day, DocuSign said.
Google Ventures said it decided to invest in DocuSign because electronic signatures are being rapidly adopted by enterprises and small businesses worldwide. DocuSign's technology, strong team and market momentum attracted Google and the companies plan to work together to reach hundreds of millions of customers worldwide, according to the search giant's venture capital arm.
DocuSign users can upload a digital document to the service and request specific people to sign it digitally with a unique signature or initial. The service is used in industries like financial services, insurance and technology among others, DocuSign said, adding that technology companies like Cisco, Comcast, eBay, Hewlett-Packard and others are already using the service.
DocuSign also offers a service for consumers called DocuSign Ink that allows anyone to drag and drop their signatures on documents to make them legally binding. The service works with native iPad, iPhone and Android apps and can also used with Microsoft's Outlook email client. It can be used to sign Microsoft Office files, PDF files with form field recognition, scanned and faxed documents and all text and image files. In April DocuSign was integrated with Google Drive, Google's cloud collaboration service that includes Google Docs.
The amount of Google Ventures' investment was not disclosed, but DocuSign said that it has raised $55.7 million in its current round.
Google Ventures invests in a wide variety of companies in the mobile, gaming, energy and life sciences industry, according to its website. The venture capital is financed by the search giant but Google Ventures sets its own agenda and aims at financial return, rather than supporting Google's strategic goals, it says.
Google Ventures tries to be an hands-on investor that quietly helps to build companies, said managing partner Bill Maris in a post on the new Ventures blog that started on Monday. "We try to be the kind of investors we sought as entrepreneurs ourselves. Starting a company can be a lonely business, and it helps to know you've got someone on your side who has been through it before," he wrote.