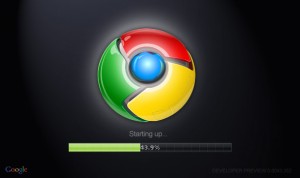 Google co-founder Sergey Brin said Windows and other traditional PC operating systems are "torturing users" at Google's Chrome OS launch event , where the company claimed 75% of business users can be converted from Windows to Chrome OS right away.
Google is partnering with Samsung and Acer to ship laptops based on Google's browser-turned-operating-system on June 15, it was announced at the Google I/O conference.
"I don't think there is anything inherently wrong with Windows," Brin said. "Windows 7 has some great security features."
But Chrome OS, according to Brin, presents a "stateless" model by putting most of a user's applications and data on the Web with some offline capabilities, which he believes will eliminate complexity for users and IT departments by un-tethering people from machines that are difficult to set up and manage.
"With Microsoft, and other operating system vendors, I think the complexity of managing your computer is really torturing users," Brin said. "It's torturing everyone in this room. It's a flawed model fundamentally. Chromebooks are a new model that doesn't put the burden of managing the computer on yourself."
Google executives said they surveyed 400 companies and found that with a combination of Web applications, offline access to Google Docs and other services, and applications delivered through virtualisation software, businesses could move 75% of their users onto Chrome OS devices.
Microsoft (and even Apple) could probably come up with a survey showing exactly the opposite. But Google does have an interesting plan to market Chrome OS devices, including partnerships with VMware and Citrix to deliver remote access to enterprise applications.
With Chrome OS there is no need to install antivirus software because of Chrome's sandboxing security, and cloud-based backups to restore data on the off chance you get a virus. All user data is encrypted by default.
While the devices are primarily designed to surf the Web, the laptops will have a file system and some offline access to key productivity applications.
Thousands of users have tested Chrome OS laptops in a beta period, although more than a million applied for the free trial notebooks. Google characterised the reaction as overwhelmingly positive but acknowledged that users felt the computers should be faster, afford better access to USB devices and provide offline access to email, calendar and Google Docs.
With the June 15 launch, Google will meet all of those concerns by upgrading to Intel dual-core processors, providing the offline access to Docs, Gmail and Calendar, integrating with USB devices and SD cards, and providing a file system to view movies, pictures, documents and other files. A built-in media player will play movies and music.
Google will also provide desktop versions in a small box that connects to a monitor, keyboard and mouse, but no availability date was given.
Users will be encouraged to back up data and settings to cloud-based services — whether they be Google services or those from the likes of Box.net — to ensure that applications and data are available from any device and allow users to upgrade computers without a cumbersome installation process.
"We really want to make it possible for users to store their important data in the cloud and access it anytime, anywhere," said Sundar Pichai, vice president of Chrome at Google.
Google's Chrome OS announcements came on the second day of its annual developer conference. The first day focused on Android, Google's OS for phones and tablets. Some have doubted the viability of Chrome OS given the giant market presence of Android.