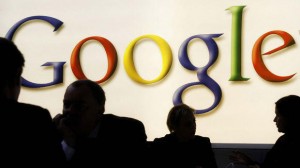 Access to several of Google's most popular web services, including Gmail, Drive and the main administrative console, was disrupted for around two hours Wednesday afternoon.
The first to go down, according to Google's Apps Status Dashboard, was the Admin control panel, which also provides API access to the company's web services. That functionality was still apparently down as of 3pm GMT, having first gone offline at 12.20am.
Google Drive – which includes Google Docs, Spreadsheets and Presentations – began to experience disruptions at around 1pm, though the problem was listed as resolved as of just before 3pm. Gmail ran into trouble around the same time, and the dashboard said that the issue was fixed slightly after the Drive problems.
Google's press team said that the company is currently looking into the root causes of the service disruptions, and will post additional information when the investigations have been completed.
Social media posts and comments on Reddit and Hacker News seem to indicate that both business users and consumers – in locations around the globe – were affected. Google's dashboard characterised the problems with Gmail and Drive as disruptions, rather than complete outages.
This isn't the first large-scale outage for Google's services in recent weeks – Google Drive suffered three separate disruptions during the week of March 18 to 22, including three hours on Monday, two more on Tuesday and a hefty 12 hours on Thursday.
Gmail, as well, has had high-profile misfires of late, though they have been comparatively less common. That service went down for about an hour on December 10, 2012, provoking widespread grumbles among the user base.