The decision by CPI Media Group to launch their inaugural GovTech Innovation Awards has been heralded by government leaders in the IT industry. 
CPI Media Group has established itself as one of the most reputable publishers in the Middle East, since its inception in 1991.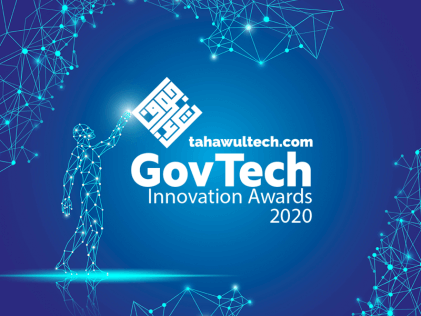 One of the factors in its prolonged success in the publishing industry is its ability to produce and host first-class IT events and award ceremonies.
The GovTech Innovation Awards will celebrate the technology thought leaders within government organisations that are driving real change across the IT ecosystem in the UAE.
Natasha Pendleton, Publishing Director at CPI Media Group, explained the inspiration behind the company's decision to establish the inaugural GovTech Innovation Awards which takes place on March 24, at LouLou'a Ballroom, Ritz Carlton, JBR, Dubai.
"Midway through last year, we decided to introduce a special spotlight feature entitled GovTech in every edition of CNME. We wanted to shed light on some of the incredible innovation being spearheaded by government entities all across the UAE. Ultimately, the huge success and response we've enjoyed from those interviews with the likes of Smart Dubai and Abu Dhabi Digital Authority, has triggered our decision to host the awards," said Pendleton.
In addition to this, CPI's publishing director pointed out that the awards were a one-of-a-kind in the industry.
"When we were considering the possibility of launching the awards we quickly realised that they were completely unique in the fact that no other publishing group were hosting awards that focused solely on highlighting the technological innovation being achieved by those in the government sector. Our GovTech awards are a one-of-a-kind in the industry, and we felt following the success of GovTech in our CNME magazine, that the time was right to launch these awards and bring exposure to those championing transformation across the IT ecosystem," said Pendleton.
There are 26 categories down for decision, including Smart City Initiaitve of the Year, Digital Transformation Project of the Year and Government IT Leader of the year.
If you're interested in nominating a government entity or individual for an award then please click on the following link: https://www.tahawultech.com/events/govtech-innovation-awards/
The deadline for nominations is March 9th.