Sheikh Hamdan bin Rashid Al Maktoum, Deputy Ruler of Dubai and UAE Minister of Finance, has launched Zad, an integrated smart platform for food products data in the UAE.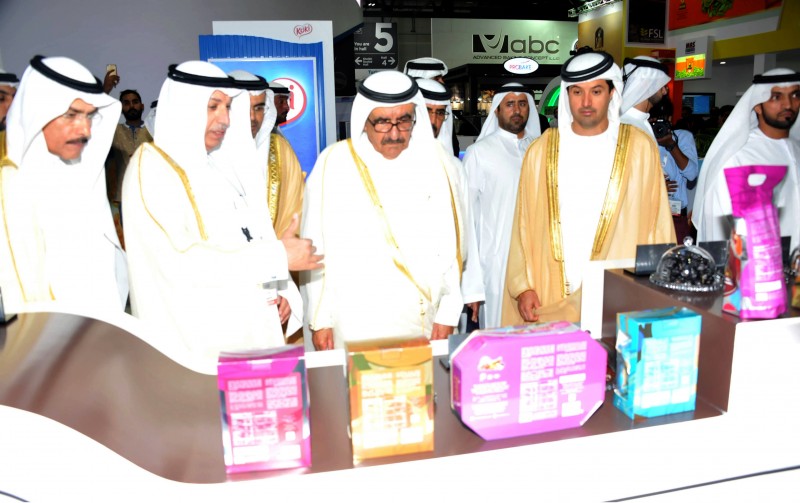 Launched in its initial stage as he toured the Dubai Municipality pavilion at the 23rd Gulfood 2018, the Zad Federal System was developed jointly by the Ministry of Climate Change and Environment (MOCCAE) and Dubai Municipality, to serve as the official online database platform to approve and register food products. Using this system, customers can register their imported or exported food products in addition to those manufactured locally.
At a press conference held by MOCCAE and Dubai Municipality, Khalid Al Sharif, Assistant Director-General for Health, Safety and Environment Control at Dubai Municipality, said, "To accommodate the needs of the rising number of food producers, importers and exporters in the country, Dubai Municipality helped develop the Zad Federal System, which complies with the highest standards in food safety. Developing Zad was a necessity as the food sector is booming in Dubai particularly, and in the UAE in general."
Al Sharif added that the system saves customers' time and effort and reduces the cost of tracking the requirements of food shipments, as it provides a rich database for imported and locally- manufactured foodstuff. "Zad platform offers five key services to approve and register food products," he continued.
Majd Al Herbawi, Director of Food Safety Department at MOCCAE, said, "Through Zad Federal System, the Ministry of Climate Change and Environment aims to offer more user-friendly services to its customers. The smart integrated platform comes in line with the ministry's commitment to developing and implementing transparent monitoring procedures and maintaining a safe food supply."
She noted that the new platform conforms with the UAE Vision 2021, which emphasizes the importance of continuous cooperation between the federal and local government entities to push forward the wheel of development in the UAE.