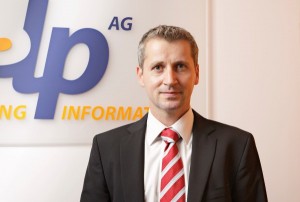 Help AG on Money announced that it had entered into a partnership with technology giant HP.
The agreement will see Help AG add the entire range of HP Enterprise Security products to its portfolio, the security reseller said. Help AG will provide consultancy, design and implementation services for the three products that HP offers.
Stephan Berner, Managing Director, Help AG, described the agreement as a "perfect collaboration".
"The partnership between HP Enterprise Security and Help AG is the union between a technology leader in areas such as SIEM, IPS and Application Security with a regional security expert having extensive local experience in precisely the same spheres."
HP's enterprise security offerings are centred on three products – ArcSight, Fortify and TippingPoint. The ArcSight Security Intelligence platform helps businesses gain visibility into activity across the internal and external IT infrastructure. The Fortify Software Security Centre is a suite of integrated solutions for fixing and preventing security vulnerabilities in applications. TippingPoint, meanwhile, enables enterprises to protect their physical, virtual, cloud and hybrid environments.
"HP Middle East  is delighted to partner with Help AG, and offer its customers the opportunity to protect their data using HP's latest security technologies," said Tayfun Topkoc, Software Director, HP Middle East. "Cyber security threats are on the increase and it is essential that businesses have a proactive information risk management strategy."
Berner said that the recent Help AG Security Spotlight Forum demonstrated that customers have already expressed a significant amount of interest in HP's Fortify solution.