Dubai, UAE, 7 June , 2021: Hiperdist, one of the leading Value Added Distributors in MEA is pleased to announce that a distribution agreement has been entered with Fortinet, a leader in broad, integrated, and automated cybersecurity solutions. The agreement will enable Hiperdist to distribute the Fortinet Security Fabric solution portfolio in Nigeria, Ghana, Liberia, Gambia and Sierra Leone in order to meet customers' needs in their digital innovations with more agility, performance and simplicity. The Fortinet Security Fabric provides full protection across the entire digital infrastructure and deliver additional technologies such as Secure SD-WAN, Adaptive Cloud Security and Zero Trust Network Access.
The distributor is part of the CIS Group, one of the oldest and longest-serving IT solution corporations in the Middle East and Africa region. Hiperdist has 23 local entities in 17 countries with 4 regional hubs and over 2000 channel partners.
"Our collaboration will assist in providing greater access of our industry leading solutions to partners and customers since Hiperdist has a strong in-country presence in these countries, and a robust network of sales, presales, logistics and marketing channels. These were key selection criteria for our distributor, making Hiperdist one of the partner of choice", said Sebastine Nzeadibe, Country Manager West Africa at Fortinet. "With Hiperdist, we look forward to solving the problems that matter most to businesses in the West Africa region, by protecting their assets, optimising their operations, and ultimately catalysing their growth".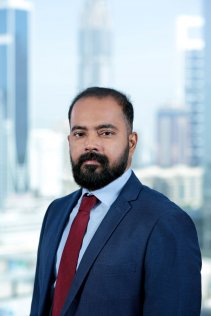 Govind Haridas, Business Head, Cyber Security at Hiperdist: "As a frontrunner in the global security market, Fortinet has a proactive approach to addressing the security complexity of today. This is a crucial juncture for the cybersecurity business, as the traditional method of securing organisations is undergoing a rapid change. This is the best time to help drive this transformation forward".