Honeywell named the Burj Khalifa as the UAE's 'smartest' building at the Middle East's first-ever smart building awards presentation at the Innovation Live! Summit held in Dubai.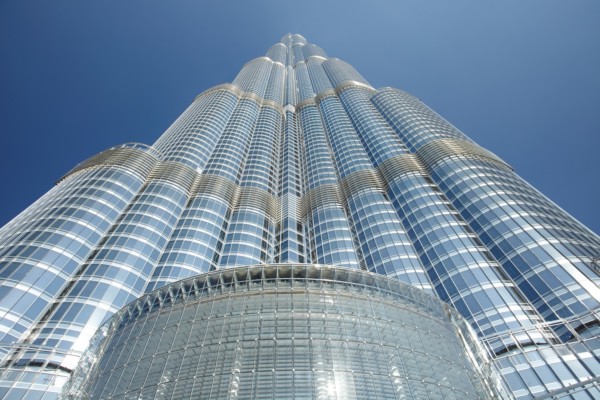 The world's tallest structure also received the award for the Middle East's smartest "high-rise residential" building.
The summit, an official anchor event of the widely celebrated UAE Innovation Week, held in association with Dubai Chamber, addressed initiatives that are being spearheaded in the UAE to drive forward the National Innovation Strategy and UAE Vision 2021. UAE buildings, Latifa Maternity and Paediatric Hospital and City Centre Deira were also named at the event as the 'Region's Smartest Hospital' and the 'Region's Smartest Retail Facility' respectively.
The Honeywell Smart Building Score Awards programme, developed by the company, a Fortune 100 global technology and Internet of Things (IoT) leader, assessed the smartness of buildings across the region based on three key indicators – how green, safe and productive they are. The awards recognise the leading smart buildings in the UAE, Qatar, Kuwait and Saudi Arabia, and assessed hotels, hospitals, educational and retail facilities as well as the leading high-rise office and residential buildings across the region.
The awards are designed to help drive innovation and the 'Smart Cities' agenda in the UAE and across the Middle East in line with regional development strategies. The Burj Khalifa achieved the highest evaluation amongst all entries from the UAE, with impressive scores across all three smart building categories.
"The UAE continues to make progress toward fulfilling its long-term sustainability and smart cities goals, and will continue to do so in line with the National Innovation Strategy and UAE Vision 2021," said Norm Gilsdorf, President, Honeywell, Middle East, Russia and Central Asia. "For us at Honeywell, a smart building is one that is connected, safe, energy efficient and, ultimately, helps improve the quality of life for its occupants and users. We are very pleased to recognise Burj Khalifa, City Centre Deira and Latifa Hospital's dedication and investment in smart building solutions, and to highlight these best practice cases as an example to be followed around the region and the world."
The 2016 awards are the culmination of the Middle East's first Honeywell Smart Building Scor (HSBS) – the first-of-its-kind universal framework designed for the comprehensive assessment of any building – launched in March of this year. The HSBS framework was used to evaluate 620 buildings across seven major Middle East cities: Abu Dhabi, Dubai, Riyadh, Jeddah, Dammam, Doha, and Kuwait City.
In addition, the DoubleTree by Hilton Hotel which won Regions Smartest Hotel in Qatar, Al Hamra Business Tower and Luxury Centre won Smartest Building in Kuwait and King Abdullah Petroleum Studies and Research Centre (KAPSARC) won Smartest Building in Saudi Arabia.