Gulf Business Machines (GBM) has partnered with Ankabut for the first deployment of an Internet Services Provider (ISP) Control Desk in the education sector in the UAE.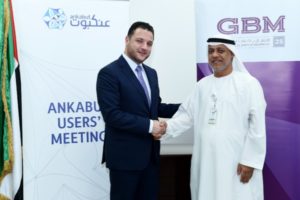 The new solution – called REACH – is expected to help universities to reduce their IT support costs and adopt service management capabilities without the burden of hosting it, thus serving students and faculty more efficiently.
Through REACH, GBM has enabled Ankabut to optimise IT support costs for the education sector in the UAE, which helps keep the focus on academic development. Moreover, with the new deployment, Ankabut can now provide a broader range of support services to its subscribers with a scalable solution.
Miguel Khouri, General Manager, GBM Abu Dhabi and Yemen said, "We proposed a unique "Control Desk As Service" solution to Ankabut, based on IBM's Control Desk which provides a scalable multi-tenancy offering of integrated services management and end-user self-service capabilities, accessible through both web and mobile. We are excited to have Ankabut on board to deploy this solution and we are confident it will benefit the local education sector to a large extent."
"The IBM Control Desk has helped improve the efficiency of our support system, allowing us to increase the satisfaction of the universities we work with. We will continue to collaborate with GBM to meet our future strategic initiatives with IT", said Qutaiba Al Hammadi, Manager Application Development and Delivery, Ankabut.
The REACH service desk will control and distribute the privileges and permissions for clients based on their requirement and services. An ITIL-focused approach has also been incorporated in order to manage the services of a wide range of universities with ease and accuracy.