Sam Tayan, Head of METAP at Zoom explains how interpersonal interactions, workflows, and communication channels between workers, teams, and customers are all enhanced due to AI's enhanced capacity to rapidly and autonomously process data.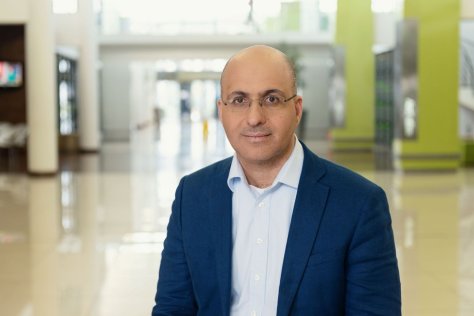 The Middle East has been a pioneer in digital transformation for many years. Many countries promote innovation and are creating knowledge and technology-based economies.
One key technology that many nations are prioritizing is Artificial Intelligence. According to a recent report, Saudi Arabia and the United Arab Emirates (UAE) are spearheading the artificial intelligence market in the MENA region, which is projected to grow from $500 million in 2020 to $8.4 billion by 2026.
Saudi Arabia is betting big on AI due to the technology's potential. The Kingdom's sovereign wealth fund announced in 2019 that it would spend $500 billion on AI and other emerging technologies over the next decade.
Additionally, the UAE's artificial intelligence market is expected to reach $1.9 billion by 2026. In fact, one of the pillars of the UAE Centennial 2071 goals is to integrate AI into all aspects of society, with the ultimate goal of making the UAE one of the best and most innovative countries in the world by the end of the next five decades.
Regional business leaders agree that AI will be instrumental to their organization's development in the future years. Consultancy firm Proviti also found that over 80% of CEOs in the region consider the technology essential to the future of their businesses and that over 70% of those CEOs are investing in the rapidly growing sector.
AI is transforming the way we work
The recent interest in generative AI indicates that people are seriously considering how AI can improve their daily lives and usher in exciting new opportunities.
AI is widely regarded as the catalyst for the next industrial revolution. Interpersonal interactions, workflows, and communication channels between workers, teams, and customers are all enhanced due to AI's enhanced capacity to rapidly and autonomously process data.
Virtual backgrounds, avatars, gesture detection, and background noise suppression are just some AI-powered features that make meetings more interesting and accessible for everyone involved.
AI innovations make work more meaningful 
According to a recent study by Blumberg Capital, one-third of consumers would gladly accept AI support for carrying out time-consuming tasks.
The use of AI may free up significant hours during the workweek. It's becoming increasingly challenging for employees to juggle the various demands of their jobs, such as responding to emails, participating in team conversations, attending meetings, and managing projects. Teams are also trying to find more efficient methods to collaborate in real-time.
According to a recent survey by Michael Page, 66% of UAE workers favor a hybrid or full-time remote job arrangement. This necessitates seamless collaboration across teams, for which many organizations rely on video meetings. Moreover, AI makes summarizing meetings frictionless.
A growing number of workers are using the meeting recording feature to catch up on missed meetings, with Gartner predicting that 75% of all business conversations will be recorded by 2025. Finding the most relevant and actionable details in a large amount of recorded material can be time-consuming. This is where smart recordings come in.
Smart recording allows users to move directly to the most relevant information during a meeting playback. With the help of natural language processing (NLP) technology, smart recordings can instantly summarize and extract crucial details like next steps, highlights, and more.
While NLP models help users quickly and easily navigate the meeting by identifying meeting action items and discussions around various topics, AI-powered "smart chapters" models divide the recording into separate sections.
Smart recordings will be even more capable of automating mundane chores and subsequent follow-ups in the future. The saved time can be used in other areas, such as product development or customer service.
Overall, AI will drive the future of collaboration for regional businesses. There is no doubt that AI can improve and revolutionize the way Middle Eastern organizations operate. AI's ambitious forecasts from the past few decades are quickly becoming reality today. AI can be adopted regional by businesses to enhance employee and customer experience. The impact of this technology will only expand the capabilities of digital tools to help us all work better.