BT Global Services' CEO Bas Burger took time on out a recent Middle East visit to tell CNME why information sharing could increase trust in the digital age, why technology development is needed south of the equator and why the UAE's infrastructure is invaluable.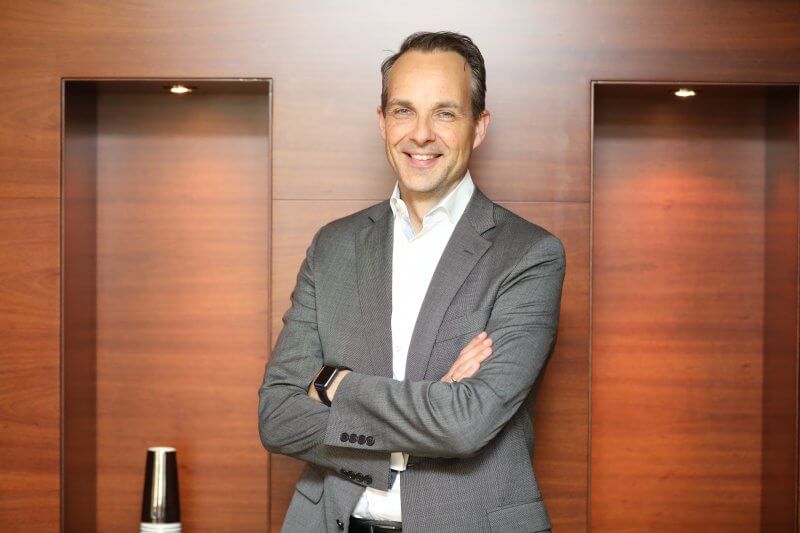 What are you hoping to achieve from your visit to the Middle East and what are your impressions of the region?
It's important to keep coming to the Middle East to ensure our strategic plans remain on track. My impressions of the Middle East are based on the way we do business here and the ways our customers perceive things. It's a hugely exciting region. Our customers see a lot of opportunities for public-private partnerships, so it's important for us to invest in the region.
It's definitely a growth market, and demand for digital transformation in general is very high. Dubai is very different to Riyadh or Egypt, and grows at a much faster rate than Europe or the US. Asia, broadly speaking, is also growing fast.
In terms of our customers who are headquartered here, they're enjoying newer infrastructure, with the ability to connect with the rest of world compared to countries that have not invested in infrastructure in the same way that the UAE has.
Wherever there's investment in technology and the climate is sufficiently developed for a company to settle, that region is quicker to adopt innovation. It attracts more companies that want higher standards. Dubai has done very well in that respect.
Are you saying that Dubai could be a technology hub of the future?
The world doesn't need more technology hubs. For our customers, technology is important in order to scale their investments and deliver goods in broader markets, but technology is often geographically agnostic. If the infrastructure is bad and needs more domestic investment, then you need more sites. I'd argue that we need more development south of the equator. Dubai is geographically well positioned. If Africa grows a lot in the near future, South Africa will need to develop to support that.
You've previously spoken at the World Economic Forum of the need to 'build trust in the digital age'.
There's more demand for trust if people feel exposed to cyber threats. It's not just the attacks themselves, but how you comply to rules and regulations without understanding the supply chain. If you buy something from an IT company – a chipset in a product could be open source-based – you need supply chain integrity in what you do. You need to form a block against people who want to do harm.
How important is the sharing of threat information in increasing that trust?
Maybe this is a utopian view, but effective information sharing could be the solution to that. The threats that are out there require quick information sharing to understand how to protect yourself, and that's an arms race that can only be beaten with information sharing. We actively do that with our partners and customers.
What about sharing information with your competitors?
We do share information with some suppliers who are also our competitors, and we think that will help us in long run. We think we can improve by looking at what our customers want. Cybersecurity is the biggest threat in that respect so I think the world needs to do more.
Can technology help to bridge the gap to the world's poorest regions?
It can be done. Technology gets less expensive all the time, and the business case for investing in technology infrastructure in poorer regions is improving. Unfortunately, a lot of these regions are used to 2G and 3G, which is cheaper, but the challenge is bringing 5G to Africa and other rural areas. It's a big investment if you don't have fixed infrastructure.
Initiatives between companies that own technology and governments will get closer and closer. They need to work jointly to create standards and spread the wealth through technology.
Who are the most important regional customers you work with?
We go after MNCs that are present in multiple countries. Globally, we work with 75% of all stock exchanges, and 73% of Fortune 500 companies. These companies have sites across the globe and in the Middle East, and we connect their sites and people. The applications they use are increasingly in environments like Azure and AWS. We connect them to cloud environments and deliver cloud contact centres.
What are your customers' biggest concerns?
Our customers are worried about doing business in faraway regions, and that they can't implement digital technology quick enough. They're worried about threats posed by competitors. We enable them to implement technology quicker than they could themselves.
What about in the Middle East specifically?
There's no huge difference between what the Middle East is asking for compared to the rest of the world. There's obviously a huge demand for anything and everything digital transformation. A lot of firms have a long way to go, especially those whose supply chains are built on old technology. Customers are rapidly upgrading their environments, and the levels of transformation aren't different from regions like Africa, Latin America and parts of Asia. They're looking at how they can make sure that people collaborate better. They want to access talent and get people to work together. They want digital technology for better supply chains. They want more creative ways of using digital technology to help them connect with customers throughout sales and delivery. They want data about what customers want. A lot of our existing customers have an abundance of data and they want more meaning from it.
How is BT Group preparing for the exit of CEO Gavin Patterson?
Gavin has presented a strategy with our chairman and that will be implemented. The board aren't looking for a new CEO because the strategy was wrong; what he's proposed will be executed. We're currently year into our restructuring process, so that is in execution mode.