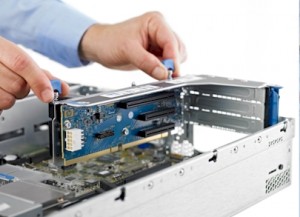 HP has unveiled two new HP ProLiant Generation 8 (Gen8) four-socket servers that facilitate customers' move to the cloud while delivering increased compute power in less space and a return on investment within three months.
The industry's first four-socket servers to incorporate HP ProActive Insight Architecture,the HP ProLiant BL660c and DL560 Gen8 servers significantly reduce the time spent on maintenance tasks through high levels of automation and continuous monitoring of system health, saving IT staff more than 30 days of administration time a year.
"We chose the HP ProLiant DL 560 Gen8 server over the competition because it offered increased virtual machine densities to reduce space and cost, while improving performance, which enabled us to develop a platform to build private clouds," said Yu Yuan, product manager, ZTE Corporation—Guangdong NewStart Technology Service Ltd.
As building blocks for HP Converged Infrastructure, these multiprocessor servers satisfy the need for high-end compute power that enables clients to extend end-to-end virtualisation and provide a foundation for creating private and hybrid clouds.
With a three-to-one sever-consolidation rate and reduced server footprint in the data center, the HP ProLiant BL660c Gen8 server offers four-socket density in half the size of the previous generation, and reduces total cost of ownership (TCO) by up to 30 percent.
Additionally, the HP ProLiant DL560 Gen8 server provides a space-minimising four-socket server in a 2U form factor without compromising performance, scalability or expansion requirements.