HSBC has launched a mobile phone app that allows customers to see their account balance and recent transactions.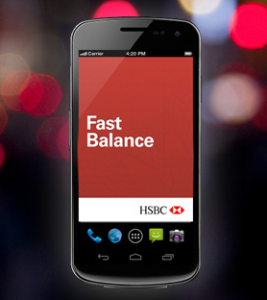 The app was developed by mobile banking firm Monitise, under a three year deal that includes continuing support.
The Fast Balance app works on Apple iPhones and will soon be available on Android and Blackberry phones. It allows customers to see up to 10 accounts, as well as top up airtime on their phones.
Many banks are increasingly focused on mobile functionality, with a number looking to mobile payments. Banks recently expanding their m-payments capabilities include JP Morgan and Barclays.
In other HSBC news, the bank last month said it was implementing a system from Dovetail, in order to better process SEPA payments across Europe.