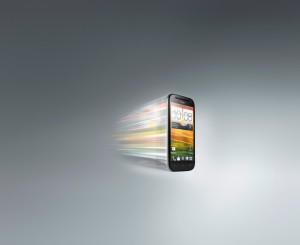 In response to the growing demand for high-speed mobile internet, HTC on Wednesday announced the UAE launch of the One SV smartphone, the first device in the HTC One family to feature 4G LTE technology.
The firm said that the One SV was the newest "superfast" handset in its product mix, and that, like the rest of the One range, it comes with Beats Audio technology.
"The HTC One SV offers our customers outstanding design, lifestyle-integrated features and superfast mobile internet powered by 4G LTE technology," said Neeraj Seth, Senior Brand Communications Manager, HTC Middle East and Africa. "The HTC One SV packs a powerful punch."
The new device encourages users to make the most out of the speeds that 4G LTE makes possible, coming with a 7GB, life-long Skydrive account, on which users can store photos, music and everything else. It also comes with a 25GB Dropbox account, which will be valid for two years from the date of purchase.
HTC also pointed to the One SV's NFC technology, which allows users to share content instantly with another NFC-enabled device.
In terms of its internal power, the new device features a Qualcomm Snapdragon S4 processor with a dual-core 1.2GHz CPU. In addition to its 8GB of internal storage, it also allows expandable storage through a microSD card slot, which supports cards with up to 32GB of space.
The rear-facing camera on the One SV is a 5-megapixel unit that can shoot in panoramic view. It can also record video in 1080p HD quality. This is complemented by 1.6-megapixel, front-facing camera, which, like the main one, features backside illumination.
Photos can be viewed on the 4.3-inch super LCD two-touch screen, which offers up 16 million colours and is covered in scratch-resistant Corning Gorilla glass. The screen is also fingerprint resistant.
HTC said that the One SV is available to buy in the UAE now, with either English or Arabic support. The device is priced at AED 1,599.