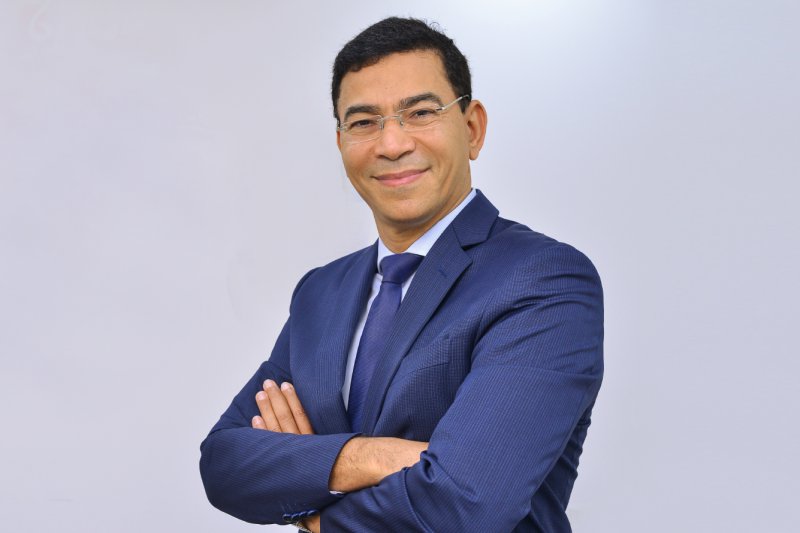 Huawei has announced that crucial AI elements are now "fully integrated" into its Atlas chipset, signalling the firm's readiness to deliver a wide variety of processing solutions in the age of edge computing and driverless cars.
Middle East vice president and managing director of Huawei's Enterprise Business Group Alaa Elshimy added that Huawei has also signed "more than 30" 5G contracts across the world, including deals for over 25,000 5G base stations, including those in the UAE, Saudi Arabia, Kuwait and Bahrain.
"Over the last two years, our strategy has been platform plus ecosystem plus infrastructure and hardware," Elshimy said. "Our AI strategy is now to deliver a full stack for all technology scenarios. Our chipset is integrated into our hardware to give a standard interface for any computer or device. We've created a platform that makes this hardware talk to any software and APIs. We've created a library of APIs for any solution. The biggest challenge with processing is CPU power, but this chipset runs algorithms independently from the CPU.
"Today, we have the infrastructure ready for all applications to run on this chipset," Elshimy added.
The Atlas Intelligent Computing Platform comes in the 200, 300, 500, 600 and 800, models, catering for different levels of computing power needs. The 200 and 300 modules cater mostly for "servers or robots", allowing for "pieces of plastic" to have chips attached and become "intelligent", while the 600 model caters "mostly" to car manufacturers.
Huawei's Atlas 500 runs edge computing workloads, and has the ability to recognise more than 200 objects per frame at the edge, including faces. The 800 model is an appliance used for banking and credit card processing.
Huawei is currently working with Swedish car giant Volvo to deploy the Atlas 600 "mobile data centre" to develop an intelligent car, which provides high speed break alerts.
German automobile giants Audi and Mercedes Benz are also working with Huawei to build connected vehicles.
"Autonomous cars will not happen without 5G," Elshimy said. "The latency of 4G is not enough to prevent accidents, so we need to process things in the car. Intelligence in the edge is an option in solving that, and will make things faster and deliver real-time data."
The Atlas chipset has use cases for drones, according to Elshimy, including for 4K live streaming "regardless" of weather conditions.
It can also be used for the inspection of oil and gas pipelines, and to deliver predictive maintenance for digital oilfields, Elshimy said. The includes live data around pipe pressure, and could also trigger alerts that automatically order spare parts when necessary.
In terms of logistics, Elshimy said that the chipset could help to accelerate the process of organising the order in which cargo should be loaded into containers in order to maximise space usage, as well as inspecting for them contraband, cutting inspection times.  
Shenzhen Airport in China, meanwhile, has created a video cloud "brain" for airport surveillance, which is integrated into Huawei's video cloud and command and control centre. The solution has reduced waiting times by 15 minutes per passenger and increased airport efficiency by 60%, according to Huawei.
Elshimy also highlighted Huawei's smart city project with Saudi city Yambu, which has already implemented Huawei systems to deliver smart traffic, which has reduced road maintenance costs by monitoring the weight of trucks.
It has also delivered smart waste management and smart street lighting systems through its command and control centre.