Middle East, April 17, 2021: Huawei has recently concluded its 2021 Huawei Global Analyst Summit, in which it was joined by over 2,000 analysts, key opinion leaders, and media representatives from a range of industries. Together, they discussed how the industry can work together to weather the difficult times of today while still achieving win-win outcomes and accelerate the arrival of the intelligent world.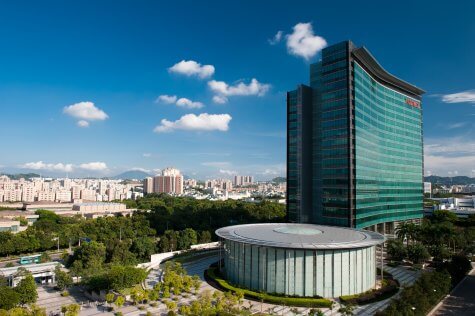 In the final days of the Summit, Mr. Gan Bin, Vice President of Huawei Wireless Product Line, shared Huawei's strategies for innovation in wireless networks and vowed to continue to lead the innovation that will cement their leaderships in both 5G products and the industry. Huawei proposed the future-oriented "1+N" 5G target network, believing that multi-antenna technology will be required for all bands and scenarios in order to build one basic network that can ensure both coverage and huge bandwidth, while also allowing N capabilities to be flexibly added on. He added that Huawei will continue to obtain insights, stay open, and focus on continuously innovating 5G to help carriers fully utilise the potential of multi-antenna technology across all bands and scenarios.
Meanwhile, Bob Chen, Vice President of Huawei Enterprise Business Group, noted that industrial digital transformation is moving towards a middle and high-level stage, characterised by the digitalisation of both support and core production systems. Huawei continues to build innovative, scenario-specific solutions based on Intelligent Twins as technology architecture. Doing so, he believes the company can support intelligent industrial upgrades and facilitate digital transformation for all industries—whether energy, transportation, finance, education, or others.
Huawei also announced the latest innovations in its Intelligent Cloud-Network Solution. According to IDC statistics, 80% of enterprises will speed up their cloudification by the end of 2021. Huawei's Intelligent Cloud-Network Solution thus delivers innovative offerings in four major scenarios: CloudCampus 3.0, delivering optimal cloud access experience; CloudWAN 3.0, providing agile and high-quality network connections between enterprises and clouds; CloudFabric 3.0, building a hyper-converged data centre network to enable converged and lossless network connectivity for cloud data centres; and HiSec, offering end-to-end security protection for enterprise cloudification.
The Huawei Global Analyst Summit follows the release of the company's 2020 Annual Report, which noted that as of December 2020, more than 700 cities and 253 Fortune 500 companies selected Huawei as their digital transformation partner.