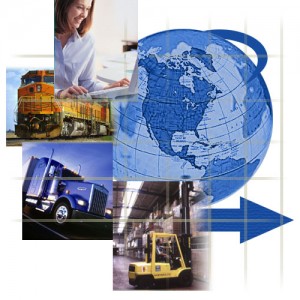 IBM has signed a deal to buy supply and contract management software vendor Emptoris in another bid to fill out its growing catalog of business-to-business and business-to-consumer commerce technologies, the company has announced. Terms of the deal, which is scheduled to close in the first quarter of next year, were not provided.
The move closely follows IBM's US$440 million purchase last week of DemandTec, maker of analytics software that retailers use to fine-tune their product offerings and pricing strategies.
Emptoris has about 725 employees and 350 customers, including ADP, Kraft and American Express. In recent years, the company suffered a US$7 million judgment against it in connection with a patent case filed by its competitor, Ariba.
IBM's move to buy Emptoris comes shortly after the launch of a new version of the smaller company's product suite, which it dubbed a "strategic supply management platform for the future."
Features include an overhauled user experience, including support for many browsers, the iPad and integration with Microsoft Office; a program management module; a global repository for data regarding suppliers; and BI (business intelligence) functionality based on SAP's Business Objects software. It's not clear whether IBM will look to swap out the last feature with its own Cognos BI platform.
"During the early and mid-2000s, Emptoris set out to be the top suite vendor for strategic sourcing, and largely succeeded," said Jason Busch MD of advisory firm Azul Partners and editor of the Spend Matters blog.
"It was one of the best, if not the best, at that time," said Busch. "They did a great job of convincing the market they had a better mousetrap." Busch also competed against Emptoris years ago while working for FreeMarkets, a company acquired by Ariba in 2004.
"Ariba's patent case came at a horrible juncture for Emptoris," he added. "They were unable to raise the high-valuation funding rounds they were able to before, due to the uncertainty," he said. Marlin Equity Partners took a majority stake in Emptoris in 2009.
Emptoris has since gotten back on track. "It's one of the stronger products in the sourcing market today," he said.
IBM's announcement drew a cool reception from Tim Minahan, chief marketing officer for Ariba.
"It validates the strategy we've been pursuing," he said. "We continue to compete against and have beat Emptoris quite handily in the past. This is a change in business cards for them, not much else. There's still a lot of runway for IBM to travel. Acquiring a sourcing company isn't going to do it. We have the world's largest web-based trading network."
"However, IBM may really be intent on using Emptoris to compete more effectively in the procurement BPO (business process outsourcing) market," Busch said. "This certainly puts pressure on Accenture in this market, and the other significant BPOs as well, who may or may not own significant software assets."
Meanwhile, sourcing software providers, both pure-play companies and ERP (enterprise resource planning) vendors such as Oracle and SAP, may have less to worry about. "This presents a huge opportunity for the best-of-breed as well as the ERPs," he said. "Typically when IBM acquires software the rate of innovation is not what it was before."