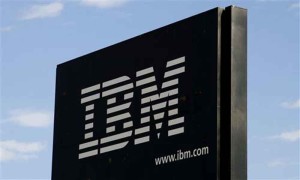 IBM has acquired virtualisation management software firm CSL International, with the aim of improving the cloud computing capabilities of its zEnterprise System mainframes.
IBM said the acquisition of CSL will enable simplified management of virtualisation environments underpinning cloud deployments with its System z portfolio.
The CSL-WAVE software allows customers to monitor and manage their z/VM and Linux on System z environments with a 'drag and drop' interface to simplify the process of connecting virtual servers.
By combining CSL technology IBM will enable users to manage all aspects of virtualisation including CPU, memory, storage and network resources pooled from many servers onto a single system.
"As clients create smarter computing environments, they are looking for ways to manage IT costs and complexity without sacrificing security or the ability to scale," said Greg Lotko, IBM business line executive, System z.
"The response by clients to the advantages of Linux on System z have been tremendous, with the shipped capacity nearly doubling in Q1 2013 year to year. With the acquisition of CSL International, IBM expands its cloud virtualisation capabilities, making it even easier for clients to take advantage of Linux on System z."
The value of the acquisition was not disclosed, and will be completed in the third quarter.
It is the second cloud acquisition that IBM has made in recent weeks. The CSL buy-out follows on from the completion of its buy-out of cloud computing infrastructure firm SoftLayer last week, adding to its SmartCloud portfolio as part of a public cloud push.
IBM, which has now thrown its full weight behind the open-source cloud operating system OpenStack, saw its cloud revenues grow by 80 percent in 2012.