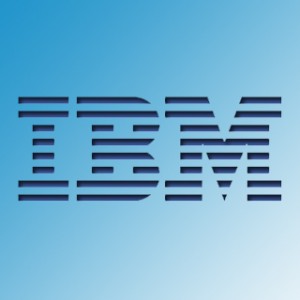 IBM has embarked on an ambitious growth plan in Africa, opening up new offices and making efforts to build skills and a culture of innovation across the continent.
For many years, IBM's focus was on the financial sector, but recent technological and regulatory developments have allowed the tech giant to expand its vertical focus to include government and telecommunications, the major growth sectors in Africa. The company has even launched a "smarter cities" strategy paper for Nigeria and Kenya, two countries with a growing middle class and chaotic public transport and services systems.
"IBM is offering a full portfolio of hardware, software and services in tandem with the growth on the continent and the emerging middle class. The continent represents a pivotal part of our overall growth market strategy; by 2015, IBM expects to increase its revenue share from growth markets from 22 percent to 30 percent," said Jean Christophe Knoertzer, IBM general manager, Central East and West Africa.
To support this strategy, IBM has a presence in over 20 countries, with an office in Mauritius opened last month. Some of the key countries include Tanzania, Senegal, South Africa, Morocco, Egypt, Tunisia, Algeria, Ghana, Nigeria, Kenya, and Mauritius.
"The IBM brand has seen some rejuvenation over the last couple of years and one thing underpinning this is their geographic expansion and local presence in various countries," said Francis Hook, IDC East Africa regional manager. "End users want that assurance that you will always be there and accessible — the greater the local presence the more confident buyers are that they will receive support and that the requisite skills are accessible," Hook said.
One of the main catalysts for IBM growth and expansion in the region has been the availability of affordable connectivity, allowing companies to expand and invest and for regulators to enact laws that promote unified licensing and merge licenses that cut across sectors.
"Recent technological and regulatory developments have helped stimulate the local environment; for example, telcos are branching out from traditional voice and data services into managed services, cloud, data centres, hosting because of unified licensing and fiber optic cable developments — which make it possible for enterprises to consider cloud computing, enterprise mobility, and virtual private networks," added Hook.
To help nurture the culture of innovation, IBM is working with universities across the region, pairing students with engineers and paying special attention to women by setting up programs and encouraging school girls to join engineering camps. IBM corporate services brings employees from other countries to work in sub-Saharan Africa, hoping to support economic development in the countries.
The leader of the IBM innovation project is Mark Dean, an engineer who worked on the original IBM PC who was recently appointed as IBM's chief technology officer for Africa.
"There is significant shortage of skilled workers in the ICT field; Universities need to produce more graduates with the right level of technical skills to enable, grow and competitively position businesses in the African markets," Knoertzer said.
To underscore the growing need for IT professionals in Africa, Knoertzer gave an example of South Africa's Department of Home Affairs, which has issued a detailed list of open technical jobs in the nation. The list points to a need for nearly 3,000 software and application programmers, 3,000 project and other managers, and 1,600 information and communications technology support technicians.
IT spending in sub-Saharan Africa was expected to rise 9.9 percent last year, crossing the US$23 billion mark, according to IDC. With the public sector allocating more funds to IT budgets, IBM aims to be at the centre of Africa's IT growth.