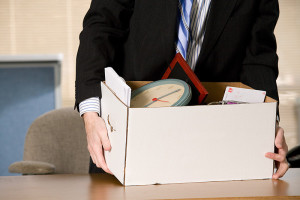 IBM is apparently planning the most devastating jobs cuts in business history, with a reported 110,000 employees from a global workforce of 435,000 facing redundancy, US Forbes has reported.
Even for the famously unsentimental tech industry, cuts of this size would be unprecedented, although it should be emphasised that IBM has yet to make any statement indicating such a cull is imminent.
If it axes one in four staff, as reported, it will be the largest corporate layoff in history. The previous largest redundancy programme was also from IBM, when it cut 60,000 staff in 1993.
Big Blue has dismissed the reports as "baseless rumours."
Last week it reported quarterly profits below analysts' forecasts and an 11th straight quarter of falling revenues.
According to Robert Cringely's blog on Forbes, 26 percent is the percentage dialled-in by IBM's management under a sacking "transformation" programme called 'Project Chrome'.
"Project Chrome is bad news, not good. Customers and employees alike should expect the worst," said Cringely of the latest cuts.
One division that will be hit hard is IBM's oldest surviving – its mainframes arm – with storage another big casualty.
"This is a bit short-sighted and typical for IBM. They just announced the new Z13 mainframe and hope it will stimulate sales. Yet they will be cutting the very teams needed to help move customers from their old systems to the new Z13," Cringely wrote.
According to Cringely, the cuts are an accounting solution to the firm's recent and disappointing financial performance, which has among other things seen its stock drop quite rapidly after modest growth since the financial crisis.
"It will traumatise the corporation and put most accounts into immediate crisis. While survivors dig out from the devastation IBM will change their managers and their job descriptions," concluded Cringely, ever the poet of technology's cycle of feast and famine. IBM has been here before and it's still standing.
At the time the 1993 cuts were seen as a disaster for the US but also a sign that the IBM model of selling technology was out of time. Another view is that many talented engineers were set free from their desks and suits and quickly hired by a range of Silicon Valley startups in networking and telecoms. The Internet is the way it is today partly because of that talent influx.