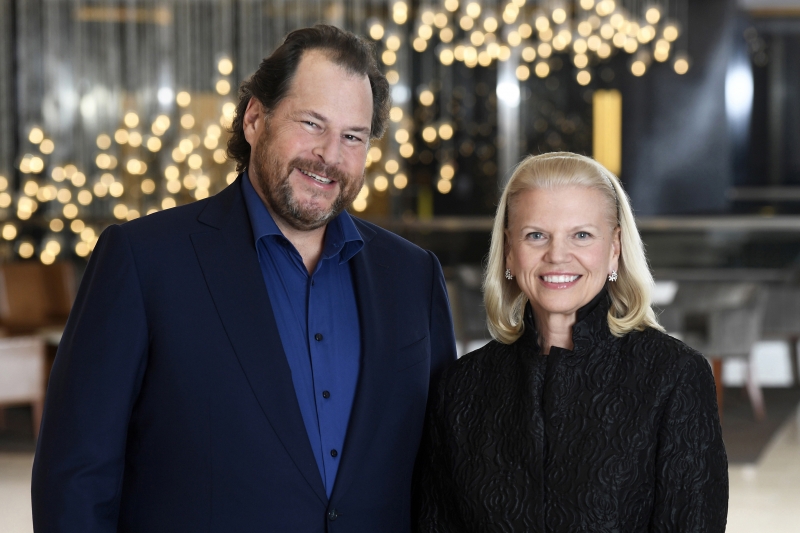 IBM and Salesforce today announced a partnership to deliver joint solutions designed to leverage artificial intelligence and enable smarter decision making. 
The partnership will see IBM Watson and Salesforce Einstein – the AI behind the firm's CRM solution – connect to enable customer engagement across sales, service, marketing, commerce and more.
IBM is also strategically investing in its Global Business Services capabilities for Salesforce with a new practice to help clients deploy the combined Watson and Einstein capabilities.
The partnership will bring new insights from Watson directly into the Salesforce Intelligent Customer Success Platform, combining customer insights from Salesforce Einstein with Watson's structured and unstructured data.
"Within a few years, every major decision – personal or business – will be made with the help of AI and cognitive technologies," said Ginni Rometty, chairman, president and chief executive officer, IBM. "This year, we expect Watson will touch one billion people—through everything from oncology and retail to tax preparation and cars. Now, with today's announcement, the power of Watson will serve the millions of Salesforce and Einstein customers and developers to provide an unprecedented understanding of customers."
"The combination of Einstein and Watson will make businesses smarter and our customers more successful," said Marc Benioff, chairman and CEO, Salesforce. "I'm thrilled to form an alliance with IBM – no company's core values are as close to Salesforce's as IBM's. It's the best of both worlds."
The Weather Company, an IBM business, will power a new Lightning component on the Salesforce AppExchange to provide weather insights that inform customer interactions and business performance.
For example, an insurance company will be able to pull local forecast data from IBM Weather into Salesforce, and automatically send safety and policy information to customers who are at risk of being impacted by severe weather events.
Using IBM Application Integration Suite for Salesforce, customers will be able to able to bring together on-premise enterprise and cloud data with specialised integration products for Salesforce, surfacing that data directly within the Salesforce Intelligent Customer Success Platform.
For example, a wealth advisor will be able to unify client data, such as individual investments and risk profiles, with financial trends and public macroeconomic information from Application Integration Suite right within Salesforce to make smarter decisions for their customers.
The Watson and Einstein integration is expected to be available in the second half of 2017.