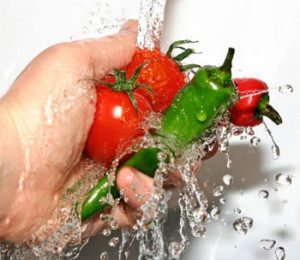 IBM is helping a Chinese state-owned firm to monitor food safety in the country, by building a new system meant to prevent tainted products from being sold to consumers.
IBM said today it developed the system with Shandong Commercial Group, a company with  70 of its own "Inzone" large retail stores in the country.
The 30.5 million dollar system will allow the Chinese company to track food products across the supply chain, from farms up to retailers, IBM said. If a consumer becomes sick after consuming tainted food, the system can better pinpoint which products should be removed, while keeping the safe products in stock, it was reported.
The system is being deployed in China's Shandong province and was requested by Shandong's provincial government  to limit bad meat products from being sold to consumers, according to IBM spokeswoman Harriet Ip.
In 2010, Shandong Commercial Group and IBM began work on the system, which first started as a pilot project to monitor production at select slaughterhouses and warehouses.
IBM provided the software and system architecture to the project. The food is monitored by first poultry and other meat with bar codes and using cameras to record their movement. Shipping trucks have been installed with temperature and humidity sensors, along with global positioning, to ensure the meat arrives to retailers under safe conditions, the company said.
"The system is the first of its kind for IBM, although the company is also working on projects in the area of food monitoring in other parts of Asia such as Vietnam and Thailand," Ip said.
The project will be implemented over a three year period, ending in 2013. Major food products including meat and vegetables, will be monitored by the system.