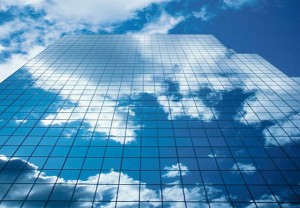 IBM has announced a new hybrid cloud solution — building on its acquisition of Cast Iron — to help clients significantly reduce the time it takes to connect, manage and secure public and private clouds. According to IBM, with new integration and management capabilities, organisations of all sizes will be able to gain greater visibility, control and automation into their assets and computing environments, regardless of where they reside.
As a result, it will be significantly easier to integrate and manage all of an organisation's on-and-off premise resources, and will allow a task that once took several months to be done in a few days.
"As a user of IBM WebSphere Cast Iron, we have been able to not only easily integrate our on-premise and cloud-based applications, but also provide live feeds of order data changes to our sales reps on any device, including mobile phones, tablets and laptops," said Randy Berger, IT manager, Process & Application Development, Siemens. "Expanding on the Cast Iron platform will help IBM provide even better access and management for hybrid clouds."
Increasing numbers of organisations are looking to leverage the scale and flexibility of public cloud, but are concerned about losing control of resources outside of their four walls, the company said. This is causing organisations to embrace a hybrid cloud model, where they can more easily manage some resources in-house, while also using other applications externally as a service, analysts believe.
According to industry analysts, 39% of cloud users report that the hybrid cloud is currently part of their strategy, with this number expected to grow to 61% in the near future.  This is the result of both private and public cloud users evolving towards the use of a hybrid strategy.
Yet, as businesses adopt a cloud computing model, they are faced with integrating existing on-premise software such as Customer Relationship Management (CRM), Enterprise Resource Planning (ERP) and homegrown applications, while managing their usage and security. Managing the complexities within and between such hybrid environments is key to effective enterprise business use of software-as-a service (SaaS), according to Saugatuck Technology.
To address this challenge, IBM is expanding its SmartCloud portfolio with new hybrid cloud technology, the company said.
According to IBM, the solution will build upon IBM Tivoli's cloud management software and extend those capabilities to the application and data integration technology from its Cast Iron acquisition to provide control management resource, security, application integration and dynamic provisioning to support "cloud bursting" or the dynamic relocation of workloads from private environments to public clouds during peak times.
"As the hybrid cloud model is emerging as a strategic means to quickly unlock business value from data sources, IBM is making it enterprise-ready with the best monitoring, governance and security tools available," said Robert LeBlanc, senior vice president, middleware software, IBM. "IBM's new solution will expedite and secure this process to help clients of all sizes access key business applications securely, no matter where they reside."