IEC Telecom Group along with their partner Thuraya Telecommunications Company has introduced a new Internet broadband solution for leisure boats.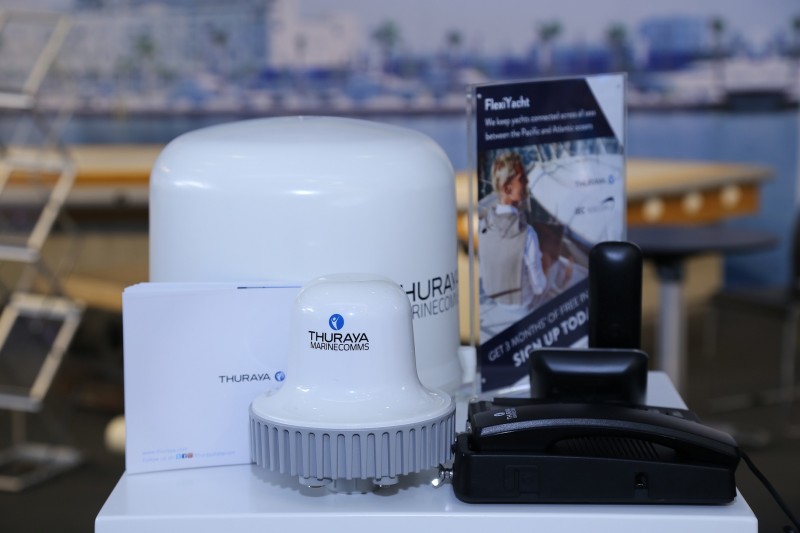 Launched at the Dubai International Boat Show, the FlexiYacht, is powered by the compact Thuraya Orion IP terminal, it can be set up even on the smallest yachts keeping them connected across Thuraya's footprint that covers around 60 percent of the world's maritime routes.
Developed based on the latest technology for fast, long-range access, this solution incorporates a full function Wi-Fi router as well as wired LAN and WAN ports. It also supports advanced filtration for smart and cost-effective consumption. The solution is manageable via an online account and is equipped with advanced reporting tools. 24/7 technical support is also available to ensure a smooth experience throughout our customer's journey.
"At IEC Telecom we strongly believe that on board Internet should no longer be a luxury but a norm", said Nabil Ben Soussia, managing director, IEC Telecom Group. Explaining that to make it happen, the Group introduced new payment plans, unseen before in the industry be it in the Middle East or internationally. FlexiYacht allows users to select broadband bundles based on their consumption needs, with no lock-in monthly commitment. Data is offered in pre-paid packages of 1, 5 and 10 GB for a period of three, six or twelve months. Customised packages can also be tailored to meet the requirements of yacht charter and rental companies.
The yachting industry has proven to be one of the main pillars for the growth of Dubai's maritime sector and emerged as the main contributor to economic development. According to a recent report, the global yacht charter market was valued at $35 billion and is projected to reach $51 billion by 2020, growing at a CAGR of 6.5 percent during the forecast period. The emerging markets, including the Middle East, are expected to continue growing consistently. The Middle East yacht market has been experiencing an approximate annual growth of 5-10 percent.
Fahad Kahoor, Director of Market Development at Thuraya commented, "FlexiYachts is being introduced during an important time in the Maritime sector where users are increasingly cost-conscious, and the need for quality data connectivity at affordable rates is of vital importance." adding that, "Thuraya's maritime terminals, built by the best manufacturers in the world, undergo extensive testing to ensure they are highly reliable and robust to cope with the harsh maritime environment. This includes testing to IEC 60945 marine standards which make our terminals a 'life line' for those at sea."
Throughout the duration of the Boat Show, IEC Telecom is offering and for a limited time only the opportunity for customers to sign up for the FlexiYacht at the IEC stand and get three months of free internet or 1GB of data.