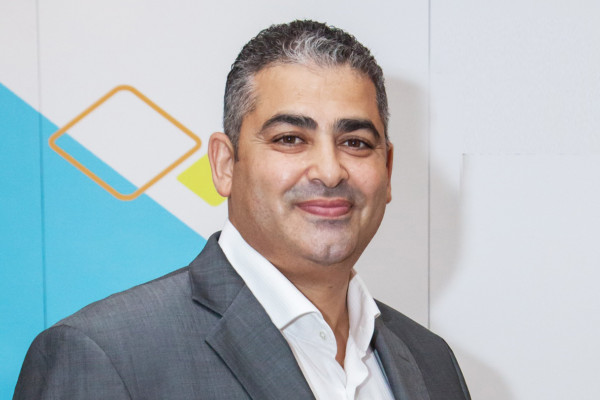 Infoblox has announced its participation at GITEX Technology Week, 16th to 20th October, 2016. The company will make the Middle East launch its 'Actionable Network Intelligence Platform,' which uses it's network intelligence to provide actionable control points, visibility, and context.
It will also demonstrate its DNS Firewall as a service solution that extends the company's industry-leading DNS protection to roaming devices off premise, as well as Infoblox Threat Insight that prevents DNS based data exfiltration with built-in streaming analytics.
Cherif Sleiman, General Manager, Middle East and Africa, Infoblox, said, "Today, many organisations are mired in confusion when it comes to securing their networks and broader IT infrastructure. Threat intelligence services give warnings, but don't provide a path for translating that information into action. Monitoring systems warn of malicious activity within a network, but don't give clarity on where to find infected devices, user information, and other metadata. Most important, network and security administrators are drowning in data and alerts, with no easy way to prioritise effective and timely threat response.
"Infoblox is the industry leader in managing DNS, DHCP, and IP addresses—the category known as DDI. These services are uniquely at the center of every network, making it possible for Infoblox to spot suspicious activity, instantly block outbound communications to malicious destinations, and prevent exfiltration of intellectual property, customer information, and other sensitive data. With the recent acquisition of IID, a leader in global cyberthreat intelligence, Infoblox has created an 'Actionable Network Intelligence Platform' that combines threat intelligence with network context to deliver uniquely actionable security insights."
The company will also demonstrate its Infoblox DNS Firewall as a Service solution – an upcoming cloud-based service that expands the value of customer investment in Infoblox by providing visibility, policy management, and context-aware security for devices on-premise and off-premise.
Executives from the company will also showcase the Infoblox Threat Insight solution. "GITEX offers a great platform for our company to expose our brand and showcase our latest innovations in DNS security and automated network control to many IT decision makers from various segments of the market that attend the event," said Sleiman. "Because GITEX focuses on our target industry and brings so many of the key players and users in one place, it represents an ideal opportunity for interaction between all the interested parties. We hope to expand and lead our business to success by sharing our technology and knowledge with event attendees. We are committed to the region and investments in events like GITEX are absolutely key to our growth."
Infoblox will be exhibiting at GITEX from stand number F1-15 in Hall 1 at Dubai World Trade Centre (DWTC).