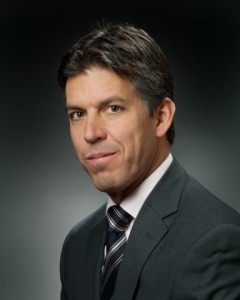 One of the biggest highlights of Infor's Inforum customer conference in Orlando came on Monday with the announcement of its latest suite, 10x.
The new suite was formerly announced at the Inforum keynote session on Monday morning, and then detailed properly in a media release later in the afternoon.
Infor said that the new suite marks a major step forward in achieving the company's vision, uniting a multi-purpose middleware platform featuring social, mobile, analytical and cloud capabilities. During his keynote session, Soma Somasundaram, Executive Vice President, Global Development, Infor, said that over 10 million hours of engineering went into creating 10x.
The major applications within the enterprise suite feature a reinvented HTML5 user experience, the new Mingle collaboration platform and analytics embedded in workflows using the ION integration framework.
ION is the cornerstone of Infor's technology platform, and simplifies integration between Infor and third-party applications.
Mingle, meanwhile, is the firm's collaborative platform that also features business process improvement and contextual analytics. Designed to deliver a pleasurable user experience, it features aspects of social media, and allows users to capture knowledge, tie communications to business processes and follow workflows in real time.
"Infor 10x marks the evolution of Infor's technology platform, which features purpose-built middleware, as well as social, mobile, analytics, and cloud solutions," said Duncan Angove, President, Infor.
"Moreover, Infor 10x represents a major step toward achieving our vision to integrate Infor's mature, proven, and industry-driven applications with modern, innovative technologies to make them beautiful, collaborative, mobile, fast, smart and seamless."
Infor is targeting this suite at financials, human capital management, enterprise asset management, supply chain management, product lifestyle management, and customer relationship management. However, with its mantra of focusing on micro verticals, tailor-making solutions to fit a specific section of a specific industry, there's no doubting that the suite will be fairly flexible.
A roll-out of 10x has already begun with selected customers, though Infor hopes to bring the suite to market properly over the next two months. More features will be added going through all the way to 2015.