DUBAI, UAE, 18 January 2022: Infor, the industry cloud company, today announced it has appointed Islam Elberimbali as Sales Director for Saudi Arabia.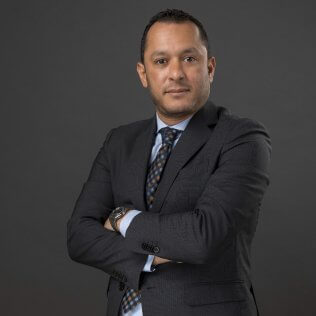 In his new role, Elberimbali will spearhead Infor's growth in Saudi Arabia and position Infor as the leading provider of industry-specific cloud solutions in the country, with a particular focus on industries including industrial manufacturing, distribution, healthcare and automotive.
"With more than 20 years of experience in technology, auditing, consulting and sales, Islam Elberimbali is a natural problem solver with a keen understanding of business strategy, and the skills to drive Infor's growth in Saudi Arabia while helping customers digitally transform to reach their true potential", said Amel Gardner, Infor's VP and GM for Middle East & Africa.
Before joining Infor, Elberimbali was group control director at Saudi Arabian Pharmaceutical Group. Prior to that, he was regional sales manager at Oracle, where he developed the sales strategy and revenue generation models for solution selling in Saudi Arabia and the wider region. Elberimbali has particularly strong experience in ERP softwareand is adept at working with customers to help fulfil their strategic objectives.
Elberimbali also has extensive consulting experience, having worked as a manager of risk advisory services at Ernst & Young in Riyadh, and operational internal audit manager at Al Fanar.
"I'm hugely excited to take on this role at such an important time for both Infor and Saudi Arabia", Elberimbali said. "Infor offers ideal solutions to help organisations embrace a cloud approach to digitally transform and raise their game. I look forward to helping more organisations realise their potential while contributing to the goals of Saudi Vision 2030".
Elberimbali holds a bachelor of accounting degree in commerce from Alexandria University in Egypt.