DUBAI, UAE, February 16, 2022: With manufacturing growing in prominence in the UAE in line with ambitious government targets, Infor, the industry cloud company, is set to showcase solutions dedicated to digital transformation for manufacturers at the Future Factory Show in Abu Dhabi on February 22-23.
Manufacturing is increasingly under the spotlight in the UAE, where national initiatives such as the government's "Operation 300bn" strategy aim to increase the industrial sector's contribution to gross domestic product (GDP) to AED 300 billion (US $81.7 billion) by 2031.
At the Future Factory Show, Infor solution consultant Pranish Kushare will give a presentation about unlocking the potential of IoT and AI through cloud, managing multiple cloud environments, and how cloud enables "servitisation" to provide value-add services that supplement traditional product offerings.
Kushare will also participate in a panel discussion exploring how manufacturers can start their digital transformation journey to become a smart manufacturer, 5G and its role in delivering Industry 4.0, how digital transformation can help companies navigate from mass production to customisation, and digital servitisation as a potential new revenue stream.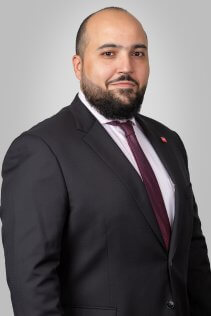 "It's an exciting time for industrial manufacturers in the UAE and across the region", said Khaled AlShami, Infor's Vice President for Solution Consulting in MEA. "With the sector set for solid growth in the coming years, it's vital that companies transform with cloud solutions dedicated for their industry-specific needs, enabling them to gain the agility to maximise opportunities for growth and development".
Infor, which is a Gold Sponsor of the Future Factory Show, is seeing strong growth for its preconfigured ERP solution for industrial manufacturers, which stands out in the market because of its industry specificity.
Infor works with various manufacturers in the region including Metito, the Abu Dhabi-based leader in sustainable water management and alternative energy solutions. Driven by population growth and investment in megaprojects, water demand is set to rise by 62% by 2025 in the Gulf Cooperation Council region. So, Metito deployed Infor's ERP to enhance its business processes. It simplifies and automates operations to increase visibility to enable more efficient response times to customers, suppliers, and regulatory needs. Also, Supertech Group, a UAE-based diversified conglomerate, has digitally transformed with Infor ERP software for manufacturing, enhancing its ability to meet growing demand for industrial products and discrete manufacturing across sectors.
The Future Factory Show takes place at Grand Hyatt, Al Bateen Ball Room, Abu Dhabi on February 22-23.