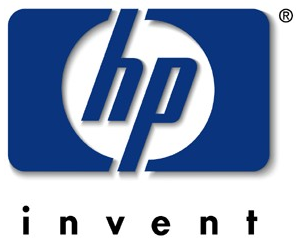 "The enterprise world is rapidly changing; every process is becoming mobile, connected, interactive, immediate and fluid," says Franz Munnich, HP East Africa technology service manager. This was during a VMware workshop held in Nairobi, organised by Quintica Kenya Group and HP East Africa with an aim of sensitising IT enthusiasts and decision makers on cloud concept in the VMware sphere.
"They need to acquire new strategies in the market, for instance optimise their traditional systems for improved performance, build major cloud based architectures which deliver dynamic business working platforms and enable seamless transformation of hybrid models," he added.
Munnich claims HP spent 4% of their revenue four years ago to transform its IT platform from its legacy setup to advanced technologies. Since then the company's IT expenditure has reduced to 1%.
Three major global trends are indirectly driving companies to change, these changes are forcing them to invest into next generation cloud based architectures to operate efficiently. The ever evolving business models, technology advancement and a changing workforce will shape the future of successful business and governments who then will deliver a connected world, from consumers to enterprises.
"Information, cloud and connectivity will fundamentally shift the expectations and role of IT in the enterprise. Each type of computing brings new ways to deliver services to enterprises and their customers and citizens", says Munnich.
He projects that the coming decade could see 25 million applications, 4 billion people online, 31 billion connected devices, 1.3 trillion sensors, delivering 50 trillion gigabytes of data. "This type of connectivity will build new industries that deliver real-time, immediate services. At the heart of all this, the convergence of cloud computing and connectivity is fundamentally changing how technology is delivered, and how information is consumed," he said.
Computing resources are gradually being complemented and even replaced by the massive, agile and open computing resources of the cloud. "When the cloud is combined with mobility, a ubiquitous connectivity is created. People to people, people to machines, machines to machines and people to the information they care about where and when they want it, personally and professionally", added Munnich. "This breeds a new workforce that no longer usess traditional methods to manage information," he said.
"Social media, consumerisation of IT, and changing demographics in the cloud spectrum are fundamentally changing how work gets done in enterprises. Social media facilitates instant connections to ideas and collaboration within and outside the enterprise. It can quickly provide feedback and involve the customer in the evolution of the product or service," he concluded.