Dubai, UAE, 02 September 2021: Ingram Micro announced it expanded its global business relationship with Logitech, one of the world's largest hardware companies connecting people through digital experiences, across the United Arab Emirates, Saudi Arabia, Bahrain, Oman, Qatar, Jordan and Pakistan.
Logitech provides a wide variety of complete video conferencing solutions for all sizes of conference and meeting room, and the personal workspace. The solutions make video meetings quickly accessible and easier for every business and individual, helping to drive collaboration and boost productivity.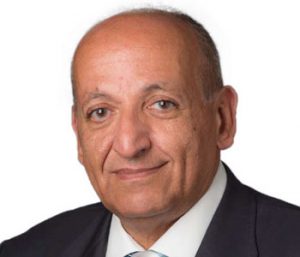 Dr. Ali Baghdadi, SVP & Chief Executive Ingram Micro META Region; and EMEA Cyber Security, commented, "We are delighted to expand the distribution alliance with Logitech. Ingram Micro and Logitech's innovative solutions will address the needs of video conferencing technology's highly demanding market and establish high-quality products across the region".
"Through this collaboration, businesses across the United Arab Emirates, Saudi Arabia, Bahrain, Oman, Qatar, Jordan, and Pakistan will benefit from Logitech's innovative video conferencing solutions and Ingram Micro's in-depth knowledge of the market, experience in implementing complex projects, and expertise in video collaboration technology", said Loubna Imenchal, Head of Video Conferencing, Africa, Middle East, Turkey, Central & East Asia, Logitech. "We're excited to work with Ingram Micro as a distribution ally throughout the region, and we look forward to helping more organisations achieve optimum quality and outcomes from their video conferencing solutions".