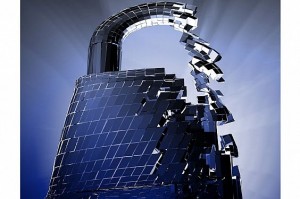 A cyber security think tank has published a manual studying how international law applies to conflicts in cyberspace, where the laws of conventional warfare are more difficult to apply.
The manual comes from experts working with the Cooperative Cyber Defense Center of Excellence (CCDCOE), an institute based in Tallinn, Estonia, founded in 2008 that assists NATO with technical and legal issues associated with cyber warfare-related issues.
The centre's 215-page study, called the "Tallinn Manual on the International Law Applicable to Cyber Warfare" and published by Cambridge University Press, is intended as a reference for legal advisers for government agencies. It examines existing international law that allows countries to legally use force against other nations, as well as laws governing the conduct of armed conflict.
"One of the challenges states face in the cyber environment is that the scope and manner of international law's applicability to cyber operations where in offense or defence has remained unsettled since their advent," wrote Michael N. Schmitt, project director and chairman of the International Law Department at the U.S. Naval War College, in the manual's introduction. "The threshold questions are whether the existing law applies to cyber issues at all, and, if so, how."
A host of problems cloud how nations deal with cyber attacks: attribution is difficult, and it is still unclear how nations can legally respond under international law to cyber attacks and how nations can render assistance to one another.
Merely defining a cyber warfare incident is difficult, and critics have balked at the use of the word. But it is clear that countries around the world regard cyber defence and offense as important components of their overall security.
Perhaps the most famous offensive cyber attack to date is the Stuxnet malware, which damaged Iran's uranium refinement capabilities. In June the New York Times reported that Stuxnet was developed by the U.S. and Israel in order to disrupt the country's nuclear program. Security researchers also suspect that other malware related to Stuxnet has been developed by nations for offensive purposes.