Dubai, UAE, December 15, 2021: Cybereason, the XDR company, and Google Cloud today announced the availability of Cybereason XDR powered by Google Chronicle, giving Defenders the ability to predict, detect, and respond to cyberattacks at planetary scale and maximum speed across the enterprise, including endpoints, networks, identities, cloud, and workspaces.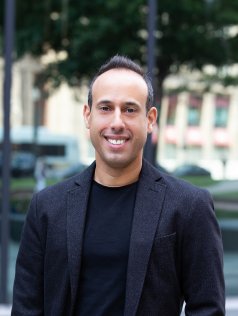 "Together Cybereason and Google Cloud are delivering the industry's first true XDR platform. Other vendors have simply done an endpoint extension and called it XDR. That's not good enough. Defenders need to secure the entire continuum of how work gets done", said Cybereason CEO and co-founder Lior Div. "Our AI-Driven XDR platform paints one unified story of an attack and it takes one coordinated set of actions to end attacks while predicting and preventing tomorrow's threats".
In today's environments, anything connected to the internet can be part of an organisational attack surface, yet Defenders are forced to use multiple siloed solutions to try to find and end these complex malicious operations. Now, Defenders can leverage Cybereason AI-Driven XDR to predict, understand, and end sophisticated attacks with the only solution on the market that delivers:
Planetary-Scale Protection: Cybereason AI-Driven XDR combines the Cybereason MalOp, which analyses over 23 trillion security events per week to deliver instant detection and incident response, with Google Cloud Chronicle's unrivaled ability to ingest and normalise petabytes of data from the entire IT environment for planetary-scale protection.
Operation-Centric Detection and Response: Instead of being alerted about individual events, users can instantly understand the entire attack progression across every device, user identity, application and cloud deployment to end them immediately. The Cybereason MalOp provides automated and guided response actions to reduce human error, ​​upskill analysts, and achieve a 10x faster time to response than competing solutions. Chronicle also allows analysts to map incident intelligence to retrospective data to find persistent threats across their environments.
Predict Attacker Behaviour: Defenders can shift from a labor-intensive, alert-centric posture to a predictive operation-centric model. Through context-rich correlations, Cybereason AI-Driven XDR identifies subtle signs of malicious behaviour and predicts an attacker's next steps to anticipate and proactively block attacks.
"Cybereason and Google Cloud are partnering to bring enterprises joint cybersecurity solutions that are built for speed and efficacy at cloud scale. By combining Chronicle's powerful data normalisation and rules engine with Cybereason's MalOp engine, organisations now have an extended detection and response defence platform to help prevent malicious operations with confidence", said Sunil Potti, General Manager and Vice President of Cloud Security at Google Cloud.