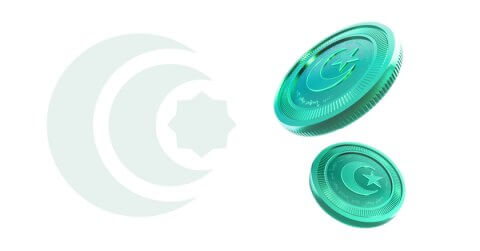 Islamic Coin has launched its Reg D Token Offering to the Public with OpenDeal Broker LLC, dba THE CAPITAL R ("ODB") – a subsidiary of Republic.
ISLM (Islamic Coin token) is a digital money that adheres to Shariah principles and emphasises ethical values. This synergy encompasses support from Republic to showcase Islamic Coin's market entry strategy. The collaboration also engages Republic Crypto – Republic's crypto advisory services by customising tokenomics, DAO governance, and sustained economic utility value for the Islamic community. Furthermore, the engagement between Republic Crypto and Islamic Coin is supported by establishing relationships with potential strategic partners, exchanges, and market participants.
Following this public launch, members of the international Islamic Coin community will enjoy various benefits, including opportunities for providing liquidity, staking their holdings, and earning tokens during the liquidity mining phase.
Recently, the team has raised $193M in private sales, including ABO Digital, DF 101, A195 and Optic Capital. In addition to these partnerships, Islamic Coin has forged an exclusive integration with DDCAP Group including their network of over 300 Islamic banks.
Islamic Coin is powered by HAQQ Network, a Shariah-compliant blockchain network, and caters to the world's 1.9 billion Muslim population and beyond. 10% of each Islamic Coin issuance is dedicated to charitable causes.
The HAQQ and Islamic Coin platforms are supported by leaders from the royal families of Abu Dhabi and Dubai, the project is backed by experts in Islamic and traditional finance from Wall Street and the City of London.