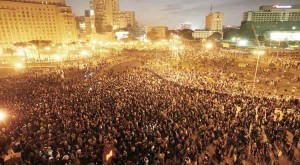 The central role information technology will play in Egypt's economic and political future was confirmed by Dr Magued Osman, the newly appointed Minister for Communications and Information Technology. Dr Osman confirmed continued strong government support for the country's broad IT strategy for investment and job creation led by the Information Technology Industry Development Agency (ITIDA).
The Minister also announced that he has commissioned ITIDA to fully research the feasibility of allowing Egyptians inside Egypt and expatriates around the world to vote electronically in the historic forthcoming presidential election in the country.
Commenting on his announcement, Dr Osman said: "As recent events have shown, the people of Egypt are very  sophisticated when it comes to using and developing different forms of technology. We will continue on our path of  using these capabilities to grow our economy, building on our successes to date. Politically, our aim is to empower all Egyptians – wherever they are – to participate in a fully transparent and fair voting process for the country at this  crucial point in our history. ITIDA has been asked to start a dialogue with all the parties concerned, to extend the  needed technical support and to use the e-signature process to allow Egyptians to vote electronically for the first time using state of the art systems."
Egypt is one of the fastest growing outsourcing destinations worldwide and is well known for its very significant talent base in areas such as software development and R&D. Many major multinationals such as IBM, Oracle and  Teleperformance have established a significant presence in Egypt over the last few years and have pledged to continue to support the country as it plans for a new political future.
CEO of ITIDA, Yasser El Kady said: "The IT industry remains a central pillar of the Egyptian economy. It is excellent news to have the continued strong support of the Minister and the wider Egyptian government. We remain firmly committed to supporting all of our investors and the excellent base of local IT companies, as we have been doing throughout the last few years. It is also an honour for us at ITIDA to extend all the technical help needed in setting up and managing such an important part of the democratic process. We are looking forward to leading such a significant project."