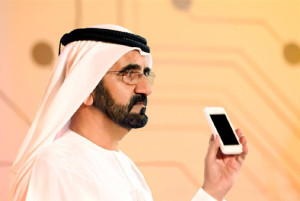 International Turnkey Systems Group (ITS) has announced a series of agreements to implement Smart Government solutions and provide a range of e-government services for Kingdom of Saudi Arabia, Kuwait, Qatar and the United Arab Emirates.
Across the Middle East, there is increasing pressure to implement e-government solutions that connect citizens and offer online access to government services, in order to help the transition toward becoming a Smart Government.
"With over 30 years of experience in the public sector, ITS has developed the specific capabilities and competency to provide a complete, robust and secure range of Smart Government systems and services," said Yousef Alduwailah, Director, e-Government Solutions,  ITS. "It is encouraging that so many governments within the GCC are taking great strides in order to meet the changing needs of their citizens. Specifically we have witnessed investment in e-government services double year-on-year in the UAE, KSA and Kuwait as these countries move toward fully connected services.
"Becoming a Smart Government involves the automation of all government processes and the technological development of infrastructure to serve all classes of citizens directly and more effectively."
ITS announcement comes after a report from IDC which outlined that government ICT spending in the Middle East is set to increase to more than $8 billion in 2014, an 11.4 percent increase year-on-year.
IDC predicts that this number will likely increase further with the as a result of major initiatives such as the Dubai government's Smart City project outlined as part its commitment to Expo 2020.
With an increased focus on Smart City initiatives spreading across the GCC, this will also lead to an acceleration of related e-government ICT projects
The company provides integrated solutions that cover network infrastructure from end-to-end e-government solutions; including databases, software and Internet communication technologies that can be accessed via smart mobile devices.