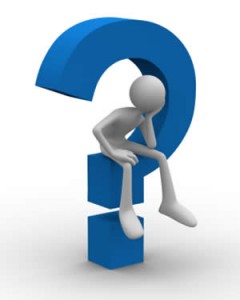 In response to queries regarding a possible buyout of Yahoo, Alibaba Chairman and CEO, Jack Ma, made his intentions clear on Thursday in Hong Kong where he said, "we are waiting for answers [from Yahoo]"
He added that Alibaba is actively seeking a role and intends to be a "driving force in making a deal with Yahoo." In terms of the current status of any ongoing discussions, Ma stressed that, "Alibaba is ready, secondly there are options available and thirdly they [Yahoo] have to make some decisions."
Ma had recently hinted at his interest to buy Yahoo at an event in the US and backed it up with his words in Hong Kong.
The Alibaba CEO spoke at the AsiaD conference in Hong Kong. The event featured luminaries such as former US Vice President Al Gore, Jerry Yang the co-founder of Yahoo and Chairman of Asus along with a host of other global CEOs.
But time for a deal to be struck is short it seems. "In today's environment, all the blooming beautiful flowers can withdraw very quickly and time is precious for all of us involved," he said. "I wish I could give you an answer but it's not on my side now — it's on Yahoo."
Ironically on the same stage a few moments before Ma, was Jerry Yang, co-founder of Yahoo, who was coy in his comments on any possible buyouts or takeovers.
He said that the board was actively searching for a new CEO after the previous chief Carol Bartz was fired from the company on September 6 this year. At the same time, observers note the board seems to be identifying potential investors and buyers for the group.
"The intent is not necessarily to put the company up for sale but to put the company on a better path to growth," stressed Yang. He added that "reinvigorating growth" is the primary goal for Yahoo's leadership and its recent investments in Asia with Alibaba and Softbank have provided significant growth to date. Observers in the US also point to these as being the group's most important parts of the current Yahoo business.
On the prospect of a Chinese company taking over a US firm, Ma noted that, "I think it would be a big challenge for a Chinese person to go to the US and run an American company." But reiterated that a deal was definitely possible by adding that, "money and finance is not really a problem now," he said.
"The problem is what does Yahoo want to do?" Ma concluded.