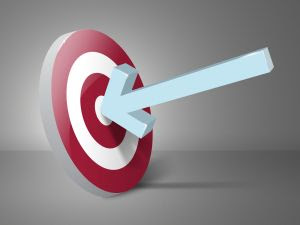 Juniper this week unveiled a version of its fabric switches for mid-sized data centres and also increased the scalability of its core Ethernet switches.
The extensions to Juniper's QFabric and EX8200 switches are designed to broaden the addressable market for the devices while allowing customers to scale their networks and eliminate switching tiers. QFabric, for instance, is intended to enable users to build low latency, single-tier fabrics for data ceneers where each switch feels only one-hop away.
Mid-sized data ceneers and satellite facilities can now implement these designs with the new QFX3000-M. The QFX3000-M includes a fixed configuration interconnect, the QFX3600-I, with 16 40Gbps ports. It also includes a 40G top-of-rack switch, or node, called the QFX3600, also with 16 40G ports in 1 RU. The new system can also use the existing QFX3500 10G nodes that have been shipping since September 2011, and the QFX3600 can also serve as the node for the existing QFX3000-G Interconnect.
The QFX3000-M scales from 48 to 768 10G Ethernet ports with either the QFX3500 as the node or the QFX3600. The 40G ports on the QFX3600 can also be configured as 4x10G ports, Juniper said.
The existing QFX3000-G scales to 6,144 10G ports, Juniper says.
The QFX3000-M features three microseconds of latency, enabling server-to-server traffic speed equivalent to streaming 1,000 HD movies a second, Juniper says. Juniper also says the QFX3000-M offers four times the performance, in 63% less rack space, using 74% fewer cables and 57% less power than a fabric built with Cisco's Nexus 7000 switches and Nexus 2000 fabric extenders.
Juniper says it has 150 QFabric customers.
The EX8200, meanwhile, is designed for mixed environments of 10G and Gigabit Ethernet. Up to eight of the switches can now be logically linked over distances of 80 kilometers using Juniper's Virtual Chassis technology.
Previously, only two EX8200 could be linked using Virtual Chassis.
This enhancement allows users to manage up to four core networks of two switches each as a single switch.
The QFX3600-I is available now for $50,000, not including 40G optics. The QFX3600 will be available as a 16-port 40G Ethernet top-of-rack switch in the second half of 2012. It costs $40,000.
Separately, Juniper has named Andy Bach as its chief architect, financial services. Bach had been senior vice president, Global Head of Network Services at the NYSE Euronext, where he  responsible for planning the worldwide networks that link the New York Stock Exchange (NYSE), Securities Industries Automation Corporation (SIAC), the American Stock Exchange, Pacific Stock Exchange, Archipelago, LIFFE and European cash markets, as well as the national markets system networks SIAC operates. Bach also designed and developed the Secure Financial Transaction Infrastructure, which grew from a New York metropolitan network to a global network spanning several continents.
Bach will be responsible for helping define Juniper's financial services market sales strategy and customer architectures for cloud computing and the mobile Internet. He will report to Gene Chao, vice president, global industries, strategy and solutions at Juniper.