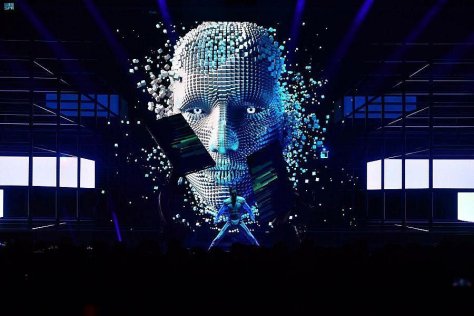 Juniper Networks, a leader in secure, AI-driven networks, will demonstrate at GITEX Global 2022, how organisations can eliminate traditional networking constraints to transform the way they operate, connect and work in the cloud-era. Leading with the theme "Demand more from your network", attendees can learn how Juniper's automated, scalable and secure solutions can improve customer experience and drive positive business outcomes.
"The regional business landscape becomes hyper-digitised with reliance on the cloud. In all industry sectors, from manufacturing and telecommunications to banking and retail, there is no place for network downtime because the business impact can be incalculable, sometimes even non-recoverable. Juniper understands these challenges and believes GITEX is an excellent platform to showcase how Juniper solutions provide differentiated experiences for service providers and their customers, and our innovative, secure AI-driven enterprise solutions across the cloud and data centre help to make connectivity seamless".
Yarob Sakhnini, Vice President, Emerging Markets, EMEA at Juniper Networks
Juniper's Show Highlights:
Juniper has consolidated wired, wireless and SD-WAN network management into a single, cloud-based portal with insights and automation driven by Mist AI. This allows network operators to continually optimise end-user experiences from client to cloud, saving time and money with faster problem resolution and fewer on-site visits. Users benefit from a network infrastructure that is more predictable, reliable and measurable.
Juniper Apstra, an intent-based software solution, automates and validates data center network design, deployment and operations across a wide range of vendors. Whether managing the effects of a global supply chain crunch or coping with changes in the workforce spurred by the COVID-19 pandemic, organisations of all sizes and sectors face architectural questions that will shape how they build their data centres. Juniper Apstra was built from the ground up to address this new era of operations. The recently announced Apstra Freeform is the latest expansion to Juniper's multivendor data centre automation and assurance platform. Apstra Freeform aims to unify experiences across vendors and automate key data centre workflows as the single source of truth for data centre configuration. This capability allows Juniper's enterprise, service provider and cloud provider customers to manage and automate their data centre operations regardless of topology and protocols used.
Juniper Connected Security safeguards users, applications and infrastructure by extending security to every point of connection, from client to cloud, across the entire network. Juniper's portfolio of networking and security solutions, as well as products from ecosystem partners, and even products from competitors, can be integrated to help organisations build threat-aware networks and keep attackers at bay.
Earlier this year, Juniper announced the expansion of its SASE offering with the addition of Cloud Access Security Broker (CASB) and advanced Data Loss Prevention (DLP) capabilities to the Juniper Secure Edge solution. With these new additions, Juniper offers a full-stack SASE suite of flexibly adopted and deployed capabilities while extending Zero Trust principles without requiring organisations to rip-and-replace their existing technology investments.
Juniper recently introduced a new category of solutions for service providers, optimised for metro transformation and sustainable business growth: Cloud Metro. Traditional "retro" metro networks are device-centric and are buckling under the extreme scale, agility and experience demands with the advent of 5G services. Juniper's new Cloud Metro portfolio features industry-leading energy-efficient, adaptive power designs as their foundational principle, enabling unused features and Packet Forwarding Engines (PFEs) to be automatically switched off when not in use. The removable modular power shelf design reduces e-waste and extends system lifetimes by accommodating up to 48 times bandwidth growth within the same chassis. The future-proofed scale, capacity, performance and smart features of Juniper's Cloud Metro portfolio replace the traditional 3-5 year 'rip-and-replace' network lifecycles with 7–12-year lifecycles. Pay-as-you-go models and a breadth of interface options allow service providers to flex their investment economically in line with demand.
Juniper Networks experts will be available to discuss in-depth our latest solutions and services at GITEX Global 2022, held from 10th until 14th October, in Hall 5 Stand H5-B20 at Dubai World Trade Centre.