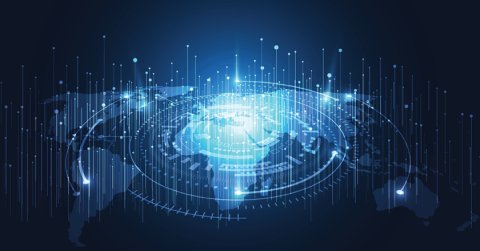 Juniper Networks, a leader in secure, AI-driven networks, will showcase how organisations can integrate Artificial Intelligence (AI), automation and simplified operations into networking using its comprehensive portfolio of solutions at LEAP 2023. With the theme "Demand More from your Network," Juniper will demonstrate how customers and partners can deliver automated, scalable and secure networks that drive profitable business outcomes and exceptional user experiences during the four-day event.
The government of Saudi Arabia revealed a number of initiatives over the years, aiming to become one of the most technologically advanced nations in the world. This highlights the need for organisations to ensure their networking solution choices are future-ready and flexible to accommodate emerging technology and customer experience-led trends. For example, as 5G network capabilities expand into new service areas such as mission-critical communications and IoT, organisations' networking solutions will need to cope with the demands of the changing traffic dynamics. Juniper's participation at LEAP this year focuses on helping organisations to achieve business transformation, resilience and sustainability through high-performance networks", Yarob Sakhnini, Vice President, Emerging Markets EMEA, Juniper Networks.
Juniper's show highlights:
Juniper has consolidated wired, wireless and SD-WAN network management into a single, cloud-based portal with insights and automation driven by Mist AI. This allows network operators to continually optimide end-user experiences from client-to-cloud, saving time and money with faster problem resolution and fewer on-site visits. Users benefit from a network infrastructure that is more predictable, reliable and measurable.
5G is the sum of many building blocks that span radio access, transport, and core networks, as well as software-driven automation and control. Delivering the differentiated customer experiences that allow operators to maximise 5G value requires integrating components such as automation, security and service assurance end-to-end. Juniper can help organisations navigate their 5G journey to gain a competitive edge by reimagining the architecture, operations, and service experience to unlock the full power and potential of the network.
Juniper solutions boost reliability and reduce complexity in data centres of all scales, from centralised to edge locations. Juniper Apstra software automates and validates the design, deployment and operations of organisations' data centre networks in multivendor environments, providing a single source of truth, powerful analytics and root-cause identification
Juniper Networks' Secure Access Service Edge (SASE) architecture integrates networking and security while providing direct, protected access for users wherever they are. Juniper simplifies the security experience, enabling the transition seamlessly and securely to a SASE cloud-delivered architecture.
Juniper Networks experts will be available to discuss and provide in-depth insights on Juniper's latest solutions and services at LEAP 2023, Riyadh Front Expo Centre, held from 6th until 9th February 2023, in Hall 3, H3-F39.