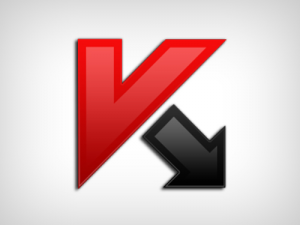 Kaspersky Lab has announced plans to refine its organisational structure and become one of the top three IT security solutions providers for endpoint users in 2011.
"This year we are closer than ever before to becoming one of the top three providers of IT security solutions in the global market," says Eugene Kaspersky, CEO and co-founder of Kaspersky Lab. "In order to achieve this breakthrough we need to maintain our current rate of growth and once again demonstrate that as a company, we have what it takes to retain our competitive edge. By making our organisational structure globally-aligned we expect to achieve our goal of becoming one of the three biggest players in the global market by the end of 2011."
According to Kaspersky Lab's unaudited operational results for 2010, the company demonstrated significant growth in all regions. Globally, the company's revenues grew by 38% year-on-year and exceeded $500 million. The most successful regions in 2010 for Kaspersky Lab were: Europe, where company revenues increased by 16% and amounted to US$218 million; the USA and the countries of North and South America, which saw growth of 68% and revenues of US$134 million. In the Asia-Pacific region and Japan the company experienced dramatic growth of 111%, which translated into revenues of US$55 million. The year 2010 was also a successful one for Kaspersky Lab in the CIS, Eastern Europe, the Middle East and Africa, where revenues totaled US$131 million – an increase of 35% compared to 2009.
As part of the company's strategy for continued business growth, and in order to accomplish its planned increase of market share, Kaspersky Lab's management team has initiated a process that will refine the company's organisational structure in two strategically important areas – product development and our regional sales network.
One of the key drivers behind Kaspersky Lab's growth has been its winning unified technological platform developed in-house and used as a single foundation for all company's products targeted to different market segments. In March 2011, a decision was taken to reinforce this process still further by creating a single division that will oversee the product strategy for all three of the company's current business areas – consumer products and services, corporate solutions and technology licensing to other vendors.
Petr Merkulov, formerly Head of the Technology Alliances Division, has been appointed to the position of Chief Product Officer.
"Our goal is to hold leading positions in every sector in which the company operates, and in order to achieve that goal we need to continue actively developing our products and solutions in line with market demands," says Merkulov. "The company's extensive international expertise in combating Internet threats is a major advantage when it comes to IT security, and we ensure that this know-how provides real benefits to users of the company's solutions. With the creation of a single division responsible for product development and services, Kaspersky Lab's cutting-edge solutions will become even more highly integrated in order to provide our users with comprehensive protection."
In March 2011, Kaspersky Lab management also took the decision to revise the company's approach to managing its network of regional sales and to create a single division that will develop and maintain global sales platform and take direct responsibility for sales and marketing in Europe and North America.
Heading the new division, Steve Orenberg, formerly Managing Director for Kaspersky Lab, Americas, has been appointed Chief Sales Officer. "At present, Kaspersky Lab is a truly international company with a global sales structure. By combining all the sales units into one division, Kaspersky Lab can implement a unified approach to dealing with global partners and clients, thus ensuring a uniformly high level of service for users in every country of the world," said Orenberg.
Kaspersky Lab plans to complete the changes to its organisational structure in the first half of 2011. According to the management team, the new centralised management structure will allow the company to more effectively develop its business worldwide, ensure stable growth and strengthen its position in the global IT security market.