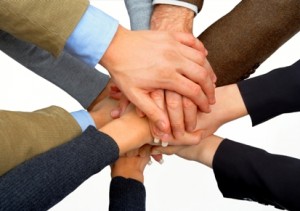 The general consensus at Kaspersky Lab's Cyber Conference titled 2012: IT Security in the age of Cyber Warfare was in agreement with a recent statement by secretary of defence of the United States of America and former director of the CIA, Leon Panetta- "The reality is that today there exists the cyber capability to basically bring down our power grid or worse to paralyse the financial system of the country or the country as a whole. I think we have to be prepared not only to defend ourselves against that kind of attack but if necessary we are going to have to be prepared to be aggressive when it comes to cyber efforts as well."
Kaspersky Lab, CEO, Eugene Kaspersky when delivering the welcome note drew the audience's attention to the fact that while civilians are fast waking up to the impending threats posed by cyber criminals, governments across the world are beginning to realise the need to come together to standardise their definitions of cyber warfare.
"The Internet and the free-for-all economy it brings along with it pose both an opportunity for cyber criminals and hacktivists and a threat to civilians, organisations and nations at large. Over the last one year, we have all witnessed an explosion of instances where the Internet has been used as a medium to disclose sensitive information resulting in financial losses, brand disrepute and worse, political turmoil (Arab Spring, Occupied Wall Street)," said Kaspersky.
Kaspersky added that while the evolution of the threat landscape is now plain to see, from ad hoc unplanned attacks to the evolution of advanced persistent threats, his biggest concern is the fact that the Internet provides a range of tools that could easily turn "internal conflict into international turmoil."
"For instance, the Arab Spring is today inadvertently connected to social networking tools like blogging, YouTube, Twitter and Facebook drawing international attention to political unrest within the country. While the situation is far from being resolved, the country, it's people and organisations there in are now fodder to international media attention that in one word is best explained as being negative," he said.
"What scares me most is that most recently the bloggers associated with the initial reports of the Arab Spring are rumoured to have originated from outside the country in question. Having heard that, the first thing that pops into my mind is, what if this was the work of another hacktivist looking to protest an age long, almost traditional way of life? If these rumours are untrue, then it's good news but if they are true, we have a lot to worry about for if the Internet and its many tools can be used against one country, how far are we from a scenario where these tools may be used again to recreate a cold war scenario? ," Kaspersky added.
Kaspersky boldly said that it has now come time to go beyond definitions of cyber warfare to look at developing an international consensus on how to avoid such a scenario. "The way I see it, the best chance we stand is to begin establishing international treaties between government agencies, regulatory bodies and industry participants to help develop and enforce regulations on industrial as well as critical infrastructure," he said.
He recommended creating the "International Cyber Security Agency (ICSA)"- an independent global platform for international co-operation and treaties on non-usage of cyber weapons and cyber security regulations for critical infrastructure. "ICSA should also investigate incidents and combat cyber terrorism."
As members of the audience pointed out, establishing international treaties and actually enforcing and following their requirements is no easy task, nation-states are quickly realising the need to standardise the approach taken towards mitigating risks associated with cyber crime and cyber warfare. "So while it is no easy task, it is not impossible and given some time and due determination, we should be able to get there," Kaspersky concluded.
The Kaspersky Lab Cyber Conference, 2012: IT Security in the Age of Cyber Warfare continues through tomorrow, the 8th of February, 2012 at the Ritz Carlton, Cancun, Mexico. Pallavi Sharma, assistant editor, CNME is reporting live from the conference. For live tweets from the event, follow @ComputerNewsME or @PallaviSharma5. More details on the conference and its participants will be available in the next issue of CNME.