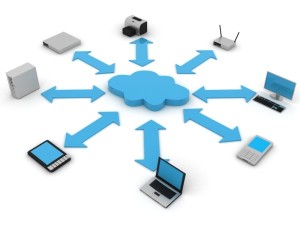 IDC predicts key Asian cloud suppliers will pit against each other resulting in a new leadership structure within the IT industry.
A newly released report from indicates major strategic shifts in the cloud services space in Infrastructure-as-a-Service (IaaS), Platform-as-a-Service (PaaS) and Software-as-a-Service (SaaS).
All these changes will happen in 2014 and will begin to reshape the early stage of cloud adoption in Asia.
The number of "developers"/contributors to cloud app ecosystems has tripled and this will drive a ten-fold growth in the number of "apps" in the cloud over the next four years.
Amazon, Microsoft, IBM and HP will significantly escalate their cloud data centre deployments next year with Amazon expanding in regions where it does not have a strong base in Asia Pacific.
"IDC envisions a near doubling of cloud data centres from several of Amazon's newly-energised traditional IT competitors," said Chris Morris, associate VP, Services Asia Pacific and lead analyst, Cloud Services & Technologies, IDC Australia. "Why this escalation of cloud infrastructure deployments? Because cloud is a scale game and players without massive scale will be uncompetitive."
'Put up or shut up' time
Morris notes that Asia is entering a 'put up or shut up' time as few players have increased their investments to scale up capacities and global footprint while others are scaling down the level of money they are pouring in these causes.
Looking forward, Asia may see the proliferation of regional players who address the region-specific requirements if governments form regulations against the global players' cloud offerings.
By 2017 there will be fewer than eight major global players in IaaS, and these players will come from Amazon Web Services, Google and Microsoft plus several major players around two or three of the open ecosystem platforms such as VMware.
IDC also expects an increase in the variety of workload-specialised cloud infrastructure services over the coming months.
"IDC has already seen the beginnings of this from Amazon Web Services, RackSpace and SoftLayer/IBM. Over the next 12-24 months, we'll see this new form of 'specialized infrastructure' differentiation ratchet way up," added Morris.