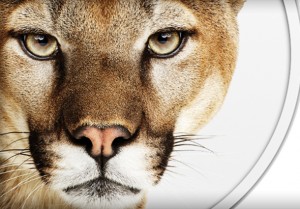 The new build of OSX Mountain Lion, 10.8.3 beta, has been seeded to developers, reports on Friday suggested, arriving little more than a week after the previous version with no known changes.
The new build of the pre-release software, which is believed to be the sixth beta is labelled "12D54". Going on the fact that there no known changes, it is likely that Apple is now cleaning up bugs found in previous code in preparation for its release to all Mac users.
New builds have been made available to developers regularly since the first beta was seeded in November. The OS X 10.8.3 beta has now passed the number of 10.8.2 betas seeded to developers before it was released last year. That, plus the lack of noticeable changes in recent builds, suggests that 10.8.3 is nearing public release.
In earlier builds, developers have been advised to focus their testing on AirPlay AirPort, Game Centre, Graphics Drivers and Safari.
In December, Apple released an update to the Mac OS X 10.8.3 Mountain Lion beta just two days after the previous build was seeded to developers, suggesting that there was a security flaw or oversight in the first build.
Looking ahead, speculation suggests that Apple may be considering the name 'Lynx' for its next Mac OS X, which is expected to be released later this year. The new operating system could introduce Maps and Siri integration to the Mac, reports say.
OS X 10.9 has already been appearing in analytics logs across the web, with reports predicting that Apple will launch it around July 2013, about a year after it launched Mountain Lion at 2012's WWDC.