July 5, 2022 – Dubai, UAE: Lenovo and Etisalat UAE (branded as etisalat by e&), have announced a collaboration to build a new 5G Edge-in-a-box solution which will enable the rapid roll out of 5G connectivity for a wide range of edge-of-network deployment scenarios.
The 5G Edge-in-a-box solution is expected to be a game-changing solution for telecoms companies, enabling them to quickly deploy 5G communications to support demand for new use cases such as Smart Cities, IoT and Industry 4.0, temporary events and outdoor locations, public and private safety networks and more. The solution will mean that locations can be quickly connected to 5G, either on private networks or fully integrated with the etisalat by e& packet core network, to provide fast, high bandwidth, low-latency connectivity required by the latest technology solutions and concepts.
The 5G Edge solution, which has been developed with Lenovo, Casa Systems, Nearby Computing, and Red Hat, includes full capabilities for disaggregated, virtual radio access network (vRAN) and Multi-Access Edge Computing (MEC) deployable in a variety of scenarios, from Non-Public Mobile Networks (NPM) to the etisalat by e& Edge and hybrid clouds.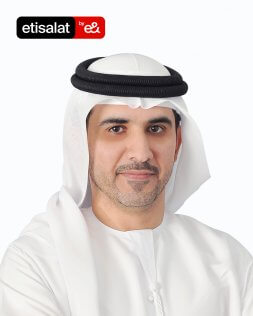 Khaled Al Suwaidi, VP of Core Networks and Platforms, Etisalat UAE, said: "etisalat by e& has invested in a state-of-the-art 5G network in the UAE, and we believe that through our partnership with Lenovo and Intel to develop rugged, easy-to-deploy Multi-Access Edge Computing solutions, we will be able to offer new services that will meet the needs of our enterprise customers for low-latency, high-bandwidth, ultra-secure computing at the edge".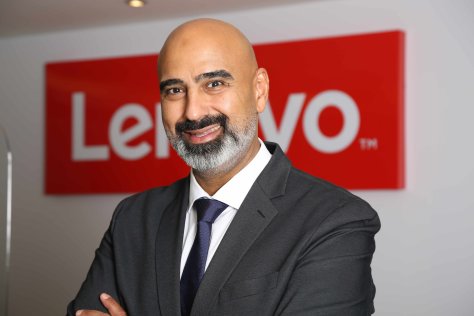 Alaa Bawab, General Manager Infrastructure Solutions Group (ISG), Middle East & Africa, Lenovo said: "We are seeing a huge increase in demand for 5G connectivity from new deployment scenarios, such as smart city systems, industrial IoT, camera networks, and from temporary events and remote sites such as outdoor events. Traditionally, it has been difficult for telcos to provide the extra connectivity to meet these demands, requiring investment in infrastructure and capacity. With the 5G Edge-in-a-box solution however, we are able to provide rapid connectivity, complete with automated deployment and management, that will make connecting to the power of 5G networks much faster, easier and more cost effective".
The new solution is based on an open and modular design, aligned with Intel´s CERA specification, that aims to accommodate for different site sizing and use cases with a common framework to host edge applications (MEC and non-MEC) seamlessly.5G Edge-in-a box is compatible with best-practice VNF/CNF solutions to address the expected performance requirements of individual use cases and applications.
5G Edge-in-a-box includes hardware infrastructure and software components, as well as automated deployment and management, to cover all aspects of an advanced edge orchestration platform (NFV, Applications, MEC), to meet the day-to-day network operational requirements, and reduce the pain points of deploying and managing localised connectivity.
Lenovo provides its unique, comprehensive portfolio of Data Center and Thinksystem Edge Servers to the 5G Edge-in-a-box-solution, as well as Lenovo Open Cloud Automation (LOC-A), a cloud infrastructure deployment and management solution that will rapidly deploy, optimise and manage NFV cloud infrastructure for bare metal servers, containers and VMs. LOC-A will provision Red Hat OpenShift, the industry's leading enterprise Kubernetes platform, as a common platform enabling portability of workloads and consistency of performance, operations, and reliability across hybrid environments.
The 5G Edge-in-a-box solution is intended for smart cities, mobility, manufacturing, industry 4.0, short term events, exhibitions, private safety, public safety services, gaming, content delivery, augmented reality, outdoor locations, and other deployment scenarios.
Commenting on the launch, Gibson Ang, Vice President of Technology and Product Management, Casa Systems said: "We've reached a key milestone for next-generation edge computing. The innovative 5G Edge-in-a-box solution leverages the true potential of 5G enabling enterprises to support slicing and streamline the integration of mobile private networks into business operations.  Enterprises can now quickly deliver solutions that demand ultra-low latency and dedicated bandwidth to support their business needs".
"Deploying 5G networks and Edge use cases within minutes instead of days is now possible through the edge orchestration layer brought by NearbyOne, allowing a seamless management and operation of this joint best-in-class solution with Lenovo, RedHat and Casa Systems", added Josep Martí Jufresa, CEO, NearbyComputing.
Honoré LaBourdette, Vice President, Industry Verticals & Edge, Telecoms, Media and Entertainment, Red Hat, said: "Operators are going through a major transformation to support significant growth of 5G connectivity in order to evolve and scale with increased efficiency. Red Hat and Lenovo are collaborating with etisalat by e& to develop edge solutions that simplify and streamline this transformation using Red Hat OpenShift and Lenovo's ThinkEdge portfolio. By building solutions based on cloud-native, open source innovation, we can enable operators to form a solid foundation for future connectivity and help them capture new opportunities at the edge".
To watch the full video on how Lenovo and etisalat by e& are driving business transformation, please click here.