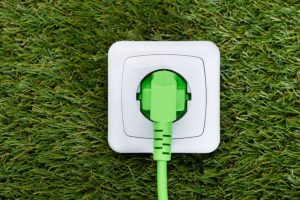 LG's regional president has urged for responsible attitudes across the GCC in the consumption of electronics and IT.
Countries across the GCC are on a quest to redefine their future especially when it comes down to being socially and environmentally responsible with many countries investing billions to support a variety of sustainable initiatives.
According to the EY report 'Power transactions and trends: 2016 review and 2017 outlook', it was reported that Dubai launched a $27 billion green fund to support global sustainability projects. Furthermore, Saudi Arabia intends to cut electricity and water subsidies by $53 billion by 2020 with more countries following suit.
"Although governments within the GCC are taking proactive measures to achieve a sustainable future, it is also our responsibility as consumers to support their visions and objectives and make smarter decisions when it comes down to consumption of non-renewable resources," said Yong Geun Choi, president of LG Electronics Gulf. "The rapid advancement of technology today, specifically in the home appliances sector, enables users to make smarter decisions to purchase products that consume less energy or water resulting in significant decline with regards to an individual's carbon footprint as well as operating costs.
Technology is the key to addressing the issue of sustainability in the region, Choi added.
"Whether it is washing machines, smart televisions, air conditioners or anything related to home entertainment or home appliances, there is always a smarter choice that can empower homeowners and users to protect the environment," Choi said.